Students get chance to see Hamilton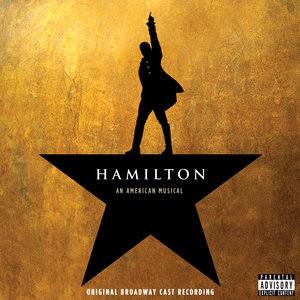 For Stella Lindsey's AP U.S. History students and John Davenport's theater students, Thanksgiving break 2016 will kick off with an exciting trip to Chicago to see the hit broadway musical "Hamilton."  
"This trip grew from suggestions from our students," Lindsey said.
Two students – and sisters – junior Liza Carole Renfroe and sophomore Anna Renfroe were particularly excited about the musical.
"I got really obsessed with it, and I was talking to Mrs. Lindsey and I was like, 'This needs to happen,'" Anna Renfroe said.
However, ticket prices were high and New York was a long way away.  Lindsey and her students joked about taking a trip to New York to see the show on broadway, but did not believe that it would actually happen.
This attitude quickly changed when Davenport, who had been interested in the show since summer 2015, received word from a friend that the show would be coming to Chicago.  
"When the students found out about it, many of them were very excited," Lindsey said. "They said, 'Oh, please let's plan a trip to Chicago.'"
So, Lindsey and Davenport talked to administration about the possibility of a trip, made several phone calls, got a travel agent involved, and began planning the trip.  
The trip will leave on Friday, Nov. 18, after school and return Monday, Nov. 21.  
"Hamilton" is a musical directed, produced, and starred by Lin Manuel Miranda, based on a 700-page biography of Alexander Hamilton, one of the primary founding fathers of the United States, by Ron Chernow.  The show takes historical fact, puts it onstage, and sets it to hip-hop music.
"The musical itself is so exciting," Lindsey said. "To have a smash hit musical that is based on historical fact about one of our most important founding fathers, Alexander Hamilton, set to hip-hop music, is such a creative way to learn about history."
According to Davenport, what makes this musical so special is that it crosses generations.
"What's making it so successful is that it speaks to different people," Davenport said. "It's not just hitting one particular group of regular theatergoers.  It's causing a new interest from younger people in musical theater."
Along with seeing the musical, they will visit the Field Museum and the Art Institute of Chicago, see the city at night from either the Willis Tower or the John Hancock building, and take an architecture tour of the city.
"The energy and excitement of being exposed to history in that way – you can't experience that just sitting in a classroom," Lindsey said. "Traveling to the city, taking in all of the architecture and the sights and sounds of the city, on top of seeing the musical, comes together for an experience in the arts and in history that the students will forever remember."