Game Preview: France v. Morocco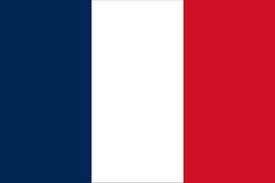 Today, at 1:00 PM Central time, the last semifinal match of the 2022 FIFA World Cup will take place, under the floodlights of Al Bayt stadium. 
This game will determine who moves onto the long-anticipated final match, with France and Morocco both clamoring for the spot. 
The French are not to be taken lightly. They have won the World Cup twice before, once in 1998 while on home soil, and once in 2018 making them the defending champions. 
They are coached by Didier Deschamps, another former player. He played for multiple French teams, as well as teams in Italy, England, and Spain, with a player career lasting from the 1980s until his retirement in 2001. However, just because he was done playing didn't mean he was done with soccer, as he became manager of the team AS Monaco. He coached there until 2005, when he left to go to his former team of Juventus as a coach. He managed there for a season, until he left for French team Marseille. He worked at Marseille for a few years, until he was made manager of the French national team, a position he has held ever since. 
He won the French League Cup four times, the French Super Cup twice, and the UEFA Nations League once. His most notable achievement is obviously his 2018 World Cup trophy, which he aims to earn again this year, which if successful, will make France the first repeat winners since Brazil in 1958 and 1962. 
The team is captained by goalkeeper Hugo Lloris, who began playing in the U19 club of French team Nizza, before transferring to Nice, where he eventually made the main team. In 2008 he left for Olympique Lyon, until 2012 where he made another move, this time to English team Tottenham Hotspur. While playing at Tottenham, Lloris has made a total of 753 saves compared to 377 times scored against. He has also contributed to 124 clean sheets for the Spurs. 
A player on the French team that really needs no introduction is the world-renowned Kylian Mbappé, who is considered one of the best players to ever touch the sport. First appearing on the AS Bondy Youth, he moved to youth divisions of Monaco, before eventually making the full team. In 2018, he moved to the team Paris Saint-Germain, the club he is most famous for. At only 18 years old he made his debut on the French national squad at 2017, where he quickly helped them earn their second World Cup trophy while in Russia. The Center Forward is considered one of France's most valuable soccer assets, as he has scored 226 goals in 314 games of his career.
The Moroccan team, however, has fewer big name players. Their head coach is Walid Regragui. He played in Spain and France for several years until 2009, when he retired. He returned to the sport in 2012 to become an assistant to the Moroccan national team. This position lasted for about a year, when he left to coach teams in Morocco and Qatar, until he was appointed head of the Moroccan national team earlier this year. He has won four total trophies, being cups for the Qatari or Moroccan soccer leagues. However, despite this lack of fame, Regragui has been able to lead the team to incredible success, with the Moroccans having a stunning four clean sheets during this World Cup, and becoming the first African nation to reach the semifinals. 
The Moroccan team is captained by the French-born Romain Saïss. Starting his career with French Clubs, he played for several years, until 2016 when he moved to the English team of Wolverhampton Wolves. After another six years there, he moved once again, this time to Turkish team Besiktas. He debuted on the Moroccan team in 2012, and mainly plays as a center back. 
Another Moroccan player to watch will be Sofyan Amrabat. Considered one of the best midfielders at this World Cup, he has played for various smaller clubs throughout Europe, currently being on the roster of Italian team Fiorentina. His performance on the global stage has catapulted him into the spotlight, with clubs in the Premier League now looking to put him on their roster. 
The Moroccan goalkeeper is not to be underestimated, either. Having only conceded one goal this entire tournament, it's none other than Yassine "Bono" Bounou. Starting out in the Moroccan leagues, he has been playing for Spanish teams for the past decade, English team Aston Villa has become interested in him due to his stunning performance in Qatar. We will have to see if the might of the French offense will be too much for him, but many Moroccan fans believe it can be done. 
The game will undeniably be a difficult one for Morocco. France, who seems capable of winning yet another time, will face a team that many have never paid attention to prior to their brilliant defeat of Portugal. Now, Morocco, a former French colony, seems intent on winning its first ever World Cup. They are the first African team ever to reach this far, and now they carry the flag of both their continent,  their nation and the Arab world as a whole. As they prepare for this David and Goliath showdown, they can only hope to exploit the relatively weak French defense. 
Regardless of the results, it will undeniably be a fun game, with the winner going on to face Argentina for the final game Sunday, and the loser having to play the Croatians for third place Saturday. Sadly, I will have a geometry exam while the match is happening, but the first thing I plan to do when I get home is find the replay of this historic game.