Yellow Jackets Sting Chargers Yet Again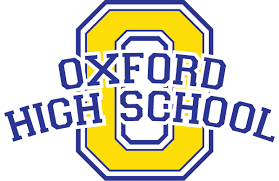 Through two unprecedented years of football, Oxford has suffered only three losses. Two of those have come at the hands of the Starkville Yellow Jackets, the latest coming last Friday.
To say that Starkville is a thorn in the side of Oxford is an understatement. The Yellow Jackets have outplayed the Chargers in each match. Friday was no exception.
With help from Zac Jenkins, the Charger defense managed to force a turnover inside Starkville's red zone. Drew Bianco was able to capitalize on the opportunity, and punch it in for an early touchdown. Less than five minutes into the game, the Chargers were up 7-0.
Oxford would not score again. They managed two more promising drives that ended up in turnovers, but other than that, the Chargers were stifled by the athletic Yellow Jacket defense. At the helm of Starkville's defense was Kobe Jones, an ESPN 300 Athlete, an intimidating tackle who hurried Jack Abraham most of the night.
On the other side of the ball, Starkville's offense was headed by AJ Brown, an athlete comparable to Oxford's D.K. Metcalf. Brown is the sixth ranked receiver in the nation by ESPN, and he showed it Friday night.
Oxford's corners were no match for the speedy Brown, who racked up nearly 200 yards, and stole the show. Together with Starkville's ground attack, the young Charger defense was ill-prepared to face the Yellow Jackets.
Starkville finished the night with 524 all purpose yards, and defeated Oxford 20-7.