Drug Testing at OHS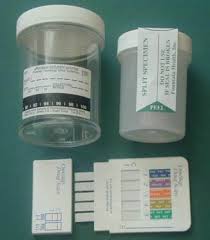 Random drug testing is one of the most controversial topics in the U.S. The talk of our Fourth Amendment being abused.
The Fourth Amendment states that there should be no unreasonable search and seizure. The word that makes the American people believe that the government is abusing this amendment is "random."
Oxford High School provides each student who participates in a school-sponsored activity Student and is on-campus driver a copy of the Tobacco, Alcohol, and Drug Policy for Students and the Student Drug Testing Consent Form.
This form states that "participation in school-sponsored extracurricular activities and on-campus driving privileges in the Oxford School District are student privileges.
"Activity Students and on-campus drivers have a responsibility to themselves, their fellow students, their schools, their families, and their community to set the highest possible examples of conduct by avoiding the use or possession of illegal or performance-enhancing drugs. … For the safety, health, and well being of all students, the Oxford School District has adopted a policy of using an independent testing laboratory to conduct random drug testing of all students at Oxford High School who participate in certain extracurricular activities, those who drive on campus … ."
And OHS Athletic Director Mike Martin is certainly on board with this policy.
"I feel that all extracurricular activities that are competitive should be tested as OSD School Board Policy dictates," Martin said. "I do not feel singling out one particular group would be fair."
Martin went on to say that he believes all students should be tested, even if they do not participate in an extracurricular activity.
OHS junior Dennis Canales, a member of the ROTC Rifle, Drill and Physical Training teams, is against non-extracurricular students having to be drug tested.  Canales, on the other hand, said he had been drug tested twice during the first nine-weeks grading term.
"I see no reason for the school to test a person who is not in extracurricular activities unless they drive to school," Canales said. "Other than that, it would make people think that the school is picking on certain people to test … ."
Teachers are not included in the Drug Testing Policy.
OHS junior Monya Baskin said, "I don't think teachers deserve special treatment. They are more effective than students are."