OHS students needing to use elevator forced to wait due to unnecessary use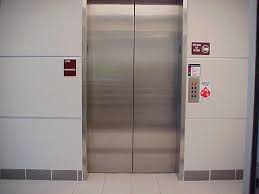 When Oxford High School was first opened, elevators were installed to help handicapped individuals get to the second floor. They are now being used for different means.
Many students are taking the elevators to avoid climbing the stairs. As a result, handicapped students are being late to class because of delayed elevators and, in extreme cases, are not able to ride in the elevator since the other students are already there.
"A lot of groups of people would hop on to be funny and would cram me in," junior Sam Morgan said.
Said senior Will Harvey, "It slows down the process, so it takes longer to get to class."
One notable issue is the time that the elevators take to get to each floor. They can take a considerable amount of a time to get from floor to floor – not including getting on and getting off the elevator.
In the short amount of time between classes, that time can be crucial. Waiting for the elevator can be a frustrating experience for many people who are already slowed down by their handicap.
The other issue is the weight limit. Only a certain amount of people can fit on the elevator at one time, and an overload of students on the elevators can be a very dangerous issue. If the elevator were to break, some handicapped students would have no access to the second floor, and other students would have to strenuously get up and down the stairs.
The elevator may seem like a simple way to get to from floor to floor, but, for some students, it is their only way to access to that floor.
"I would get on and normally a bunch of other people who shouldn't be on there would get on there, too, and they would make it take forever for me to actually get from place to place," sophomore Sean Brown said. "They contributed to me being late to a few classes. When I would get off, a few people on crutches would be waiting with a bunch of people without them, so it wasn't just me."