Food Club innovators at OHS when it comes to healthy eating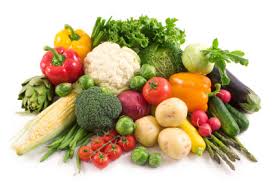 It's not just about eating tasty food for the Oxford High Food Club.
The OHS Food Club is working to educate the students of Oxford High School about the importance of healthy eating.
"We're trying to educate people about their food choices and that the first appearance isn't what counts," said Food Club president Anna Takerer. "If you give something a try, you may like it and share it with others. That's the whole intention of this club: share our experiences with healthy food."
She said there is "unfortunately a stigma" about healthy eating.
"This has got to change — the future of our nation depends on it," she added.
OHS French teacher Shaundi Wall chose to sponsor the club and plant a school garden after her health was jeopardized by unhealthy eating.
"After experiencing firsthand how diet can truly affect your health and well-being, I started to learn and educate myself on food and nutrition," Wall said, "and better, healthier ways of producing and eating it.
"I realized this knowledge should be made available to the future of our country, our kids. Teachers become teachers to change the lives of their students, that's exactly what I hope to accomplish through sponsoring Food Club and our school garden.
"I think everyone deserves a chance to be healthy; to live in a clean, beautiful world; and to have access to delicious and nutritious food that not only sustains but improves the body and the Earth."