Movember not just about facial style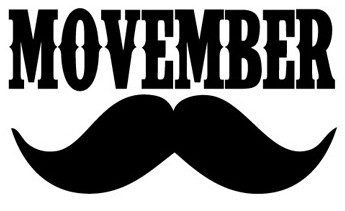 In November, many men grow out a mustache for "Movember."  However, many people don't know the real goal of Movember.
Movember was created in 2003 in Australia by a few buddies who decided to raise awareness for prostate cancer and male depression.  Those friends decided to take things to the next level by making a website and giving funds to Prostate Cancer Foundation of Australia.
As the years went by, it picked up traction in Australia and spread to other countries, including the U.S. and United Kingdom.  In 2014, it had raised $649 million, which funded 832 men's health projects, including testicular cancer and poor mental health research and treatment, had 21 participating countries and nearly 5 million people participating in Movember.
However, the No-Shave November foundation is actually a completely different foundation.  What separates the two foundations?  A beard.
Movember and No-Shave November are practically interchangeable for a majority of people, but Movember is specific to mustaches while No-Shave November is all about beards and mustaches.  They both exist to increase cancer awareness, though.
"I had no idea that November and No-Shave November were different things. That blows my mind," Oxford High junior Jonathan Webb said.
Many people do not know that No Shave November or Movember are about raising cancer awareness.
"It's a good cause, but I think more people need to know about its true purpose, though," OHS junior Sean Brown said.
Still, those who do fully support the cause hope that it continues to flourish.
"I think it's great.  Supposedly it's about embracing our hair, which sadly many cancer patients lose," said junior Jacob Sandlin. "It's a nice awareness raiser."
Those wishing to donate can visit https://us.movember.com.  If you do participate, you can contribute the money you would usually spend on shaving cream or razors, or you can donate more than that.