First quarter grade report underwhelms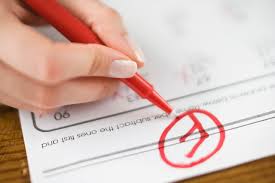 As Oxford High School approaches the end of the first semester for the 2015-2016 school year, information regarding student grades have been a bit underwhelming, if not a little disturbing. With 420 failing grades schoolwide and 110 students who are failing two classes, Oxford High students and teachers are perplexed by the numbers.
Dennis Driver, a junior at Oxford High School, believes that most of the blame for the dismal performance lies in distractions with the new computers. He feels like students are spending too much of their time focusing on games and browsing the internet.
"I think it is because of people playing video games in class, so they are not paying attention to the teacher," Driver said.
A lot of faculty and staff have been focused on suppressing student tendencies to slack off. OHS also installed a new web filter to curb more unsanctioned internet traffic. Many teachers have cracked down on video games, so some teachers feel there are different stimuli affecting student grades.
"It could be the eight-period day we have transitioned to. That gives students eight classes, and students are always telling me they have so much work and homework throughout the day," said history teacher Robert Molpus.
Students at OHS appear to have the same sentiment. With many of them being frustrated and feeling discouraged with their grades, and feeling like they are overwhelmed by the amount of work and studying they need to do.
"I think people are not motivated to study," junior Alexa Johnson said. "They make a bad grade and give up. It's discouraging when you're actually trying and you end up making a bad grade; some people just give up when that happens."
Whether the number of failing grades at Oxford High is a negative trend or just a one-time fluke remains to be determined. Only time will tell if the 420 failing grades will decrease as the 2015-2016 school year progresses. Perhaps additional instruction time or too many assignments has caused it, or perhaps students are too distracted.
"I hear students come into my classroom very often talking about how they have so many tests and projects due," Molpus said.