Leadership team guides OHS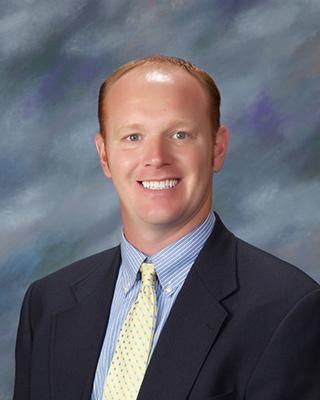 It is not the person who comes up with the idea that matters; it is the substance of the idea itself.  Meritocracy is a new motto for Oxford High School with the arrival of new principal Bradley Roberson.
According to Roberson, the daily operation of a high school works best with different views and opinions, and not just from the highest-paid person.
"The whole idea that we are better if we have different opinions and different values and different views, that is when true growth occurs," Roberson said.
In order to achieve this growth, the OHS administration has constructed a collection of teachers in the name of the OHS Leadership Team.  The team is made up of one teacher from each department to represent his or her subject area.
Members of the team are Roberson, assistant principals Duncan Gray, Marni Herrington and Paul Ross, interventionist Kristin Inman and teachers Daniel Parrish, Rose Nash, Christopher Baughman, Amanda Witt, Thomas Ardrey, Rita Moody, Stefanie Beam and Roxanne Wright.
"It is a group of teachers and administrators that I have put together so that we can lead OHS effectively," Roberson said.
Meeting on Monday afternoons once every couple of weeks, the team works to find efficient ways for students to learn to the best of their ability.  
"The OHS Leadership Team was instrumental in creating the flex schedule," said Inman, who has been the leading figure in overseeing and organizing the new schedule, and met on Jan. 25 to discuss scheduling for the 2016-2017 school year.
According to Roberson, a teacher is a leader when he or she accepts the responsibility that the student's grade is a reflection upon them.  It is then that students achieve higher levels in academics.
Similar teams have existed in the past before Roberson's taking over the helm of OHS, but the mission of this OHS Leadership Team is something new for everyone.
"Our number one norm is that everything we talk about in leadership meetings focuses on student learning," Roberson said. "That is what we want to improve.  That is our ultimate outcome.  
"It's not so much about procedures; it's about what we can do to increase student achievement."
Inman added, "Mr. Roberson asks teachers for their perspectives on big-picture or nitpicky-type of things. We have a broad range of opinions.   
"But we have been able to reach a consensus and move on things to make them happen.  Mr. Roberson usually gives us homework."
For former middle school social studies teacher, current high school U.S. History teacher, social studies representative for the leadership team, and baseball coach, Daniel Parrish found his transition to the new school to be quite different.
"Here at the high school, it is a lot bigger of a task," Parrish said.  "There are more department members, and we teach a multitude of classes, including AP, which we didn't have to deal with at the middle school."
And with a data-driven principal at the helm in Roberson, said Inman, meetings, such as the weekly administrative and Monday leadership team ones, are all opportunities for the faculty and staff of Oxford High to come to together to discuss ways of improving the school in a variety of fashions.