Lady Chargers hoops excels under new coach; play for division championship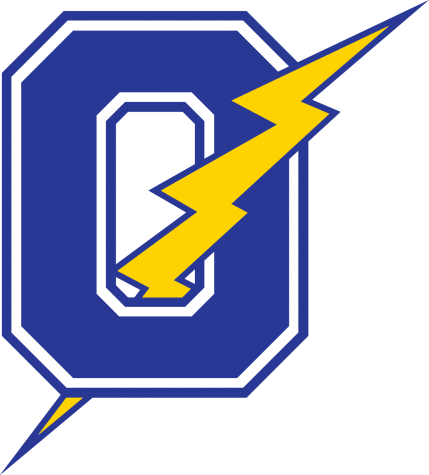 Only five years ago, former Lady Chargers basketball head coach Shane Linzy coached his team to a 33-0 finish and the school's fourth girls basketball state title in school history.
Times have changed since that dominant 2011-2012 campaign.  Linzy left the Lady Chargers to become the new head coach of the Lafayette High Lady Commodores just right across U.S. 278.  Linzy's replacement?  Hickory Flat native Cliff Ormon
Ormon previously coached at Ripley, Myrtle, Pine Grove and Weir before being tabbed with the Oxford High head coaching job last April.  Ormon took over one of the most successful athletic programs at tradition-soaked Oxford High School after capturing back to back division titles and having an impressive 51-10 record at Ripley.
"Oxford has always had winners here in all of their athletic programs," Ormon said.  "Our players realize that and they want to continue that trend."
It didn't take long for Ormon to show he was deserving of the job.  In his first season at the helm, he has already won more than 80 percent of his games.  His team's record currently stands at 23-4.
Ormon has a hand full of great athletes to work with, including a fantastic class of four seniors.
Kyla Malone and Lindsey Stout play forward down near the basket.  Malone is averaging 10 points a game and nine rebounds a game. Emma Shultz and Aliyah Herod are guards on the perimeter.
"I couldn't be more proud to coach those four seniors. They're not only great basketball players, they're great kids in the school if you ask their teachers," Ormon said of his senior group.  "They're always having good grades and are respectful. That makes you proud as a coach."
Even the underclassmen contribute greatly to their team.  Junior Maggie Hobson and sophomore Jordan Freeze are both averaging 10 points a game.  Junior Tiara King is averaging six points a game.
"They taught me how to stay positive and not to bring negativity to the court or to your players," Hobson said about her senior teammates' influence on her.
The Lady Chargers won eight out of their first 10 games.  Their losses include a 36-33 loss to  Ridgeland (currently No. 10 in the state, according to the Clarion-Ledger's girls basketball Super 10 rankings) and a 55-40 loss to their crosstown rival, Lafayette.
The Lady Chargers defeated Jackson Prep 47-46 and Two Rivers (Ola, Arkansas) 54-53 in Oxford High School's annual "O-Town Showdown."
The Lady Chargers went 1 for 3 at the Smokey Mountain Classic in Gatlinburg, Tennessee.  They lost to Atlanta-Lovett 49-48 and Pulaski Academy 43-42.  Their lone victory in Gatlinburg was against Union (Big Stone Gap, Virginia) by a score of 45-35.
After losing to Pulaski Academy, the Lady Chargers caught fire, winning itheir next 15 games.  Their average margin of victory over those 15 games is 28 points.  They went a perfect 6-0 in division play during the regular season.
"A great thing I saw about this team is that they didn't let the losses really affect them," Orman said.  "It was more of how we can fix it, what we can get better at.  They came in and worked every day trying to be the best team we possibly can no matter who the opponent is."
The Lady Chargers entered the Division 2-5A tournament as the No.1 seed and dominated Saltillo High 69-26 in the first round.  The Lady Chargers return to the court to face West Point High in the Division 2-5A championship on Friday night at 6 p.m.  The division tournament is hosted by Oxford High School.
"We realize that we are right there where we want to be," Malone said. "We just need to keep focus and practice hard."