Anchor Club raises money for American Heart Association with paper hearts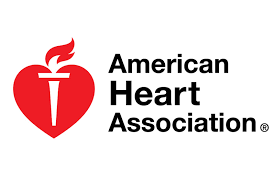 From Feb. 25 until Monday, the OHS Anchor Club had been selling hearts for 50 cents apiece to benefit the American Heart Association.
"February is Healthy Heart Month for the American Heart Association," Anchor Club sponsor Lynndy Hurdle said. "So what we are doing is selling paper hearts and you can either write someone's name in honor or memory of.
"We have a banner that says 'Chargers Have Heart,' and we're putting the hearts on the banner. All the proceeds go directly to the American Heart Association."
Rather than sell t-shirts for $10 or $15, Anchor Club decided to put on an event at school that would be easier for students who had a little spare change.
"We started the process thinking about doing a fundraiser with T-shirts and stuff like that," Hurdle said. "We wanted to make it as accessible to as many people as possible and maybe just do a little bit to help the American Heart Association for heart month."
Students who purchase a heart to benefit the American Heart Association are also able to go before or after school to grab a cookie made by Anchor Club members.
"As an added little bonus after school and before school, some of our members brought homemade cookies," Hurdle said. "If you bring the heart in and paste it on the banner, you can get a free cookie."
Anchor Club members had different jobs they could sign up for to help out for this event. Jobs included selling hearts, bringing cookies, or giving out cookies before or after school.
"I have two jobs. I'm selling the hearts for 50 cents," junior and Anchor Club member Lauren Grant said. "I get 15 that I can sell, but I have two sets of 15.
"Also, I come in the morning and after school for about 10 minutes and give the students who bought hearts a cookie."
Another job that an Anchor Club member did all by herself was to create a banner for the purchased hearts to be stuck onto.
"I went out of my way to do it because I was enthusiastic about the project," junior and Anchor Club member Riley Woolworth said. "I signed up on the Schoology website saying I wanted to participate, and then I offered to do the banner."
The event is only being held for a short amount of time, so there have not been many students involved. However, Anchor Club members still believe that the idea is a good one.
"I think it's pretty cool that you get to just do this and get a cookie out of it," Grant said. "Not many people are doing it, but I think it's a cool idea."
Contrary to what most might believe, heart disease is a serious problem that kills thousands of Americans each year. The Anchor Club members believe that spreading awareness for this fact would be beneficial for students in the long run.
The American Heart Association director "told me that heart disease is the number one killer in America, and most people think it would be cancer or something like that," Hurdle said. "I think it's good to get that awareness out and think about being active and healthy and thinking about your heart. It fits well with the month of February with Valentine's Day."