Carpenter creates poetic magic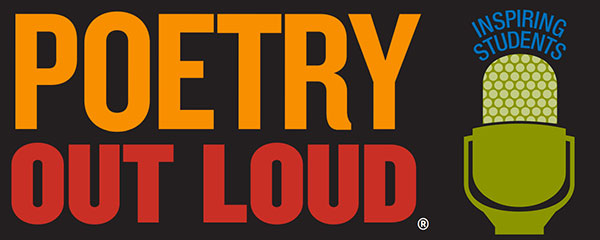 It takes a lot of guts to stand in front of your peers and speak, but to recite poetry with heart and soul is an entirely other level of bravery.
For the past few months, OHS senior Annalyn Carpenter has been participating in Poetry Out Loud competitions. It started with an in-class competition, which she won with flying colors. Then the school competition where she advanced to the northern regional competition. Carpenter won second place in the regional competition held at the Powerhouse and had the chance to advance to the state competition that is to be held in Jackson on March 10.
Carpenter had never competed in Poetry Out Loud outside of the classroom.  She decided to pursue it because it was her senior year and she wanted to do as much as she could. Carpenter, however, later decided not to advance to the next round.
"My explanation is senioritis," Carpenter joked. "No, really, I just have a lot on my plate with school and work and didn't wish to continue. But it was an awesome experience."
Carpenter has taken part in many musicals throughout her high school career, so it came as no surprise that she would do well performing poetry, due to her perfected strong stage presence.
Realizing that the judges don't know who she is, Carpenter takes on a whole new persona while reciting, and just in case of nerves, she will look at the back wall so it still looks as if she is looking through the audience.
"You have to understand the peaks and valleys, the sad parts, the happy parts and stuff like that in the poems," she said. "So it is like you understand what the poet was trying to say when they wrote it, so that's why I really like it.
"When you get what the poem is about it is a lot easier to memorize it and recite it because it is just retelling that story."
For the regional competition, she had to only recite two, but for state, the number was three. The poems Carpenter prepared were "A Fixed Idea" by Amy Lowell, "Friendship After Love" by Ella Wheeler Wilcox, and "Invictus" by William Ernest Henley. She was able to really get across the poet's message by relating the poems to herself.
"A Fixed Idea" reads "What torture lurks within a single thought when grown too constant and however kind, however welcome, still the weary mind aches with it's presence."  Said Carpenter, "So your mind is just tired of thinking about this, and I relate to that poem because when (former OHS student) Joseph Taylor committed suicide, I could never stop thinking about it.
"It was a thought that was weighing on my mind all of the time."
The poem ends with "In mercy lift your drooping wings and go."
"In mercy let me stop grieving about this because it consumed me for the entirety of my freshman year," Carpenter said of Taylor's death. "That's what makes me passionate about that poem."
She said she related well to the other two poems as well, but they are less personal to her.
After she had the poems memorized, to practice Carpenter's strategy was to record herself to figure out where she needed to change her pitch or put a pause or small hand movements. She also would recite it in front of her sisters and family.
"I could hear her reciting it all the time in her room," said junior Olivia Carpenter, Annalyn's younger sister. "She recited it for our whole family multiple times and asked us what she needed to fix, and she worked pretty hard on it."
Carpenter worked hard to perfect her poems before the competition, with the majority of the help coming from Lynndy Hurdle, who, as the high school's school librarian, has been host of the Poetry Out Loud competition at OHS for three years.
"She really, I think, has a good feel for the message of the poems and how to not just recite the poem, but to really make it come alive," Hurdle said. "So it is not just words on the page; she understands what the author was trying to do with the poem, and is able to communicate that to those who are listening.
"She had a lot of passion in it. When she stood up in front of everybody and said the poem, she was just putting her all into it. It made people sit up and listen to what she was saying."
Although Carpenter has decided not to participate in the March 10 state competition, she did enjoy being a part of the competition and making it to the regional. At the regional, she was proud to see that so many young women were competing as it was mainly female contestants who had advanced. She said she loved that and enjoys any opportunity she gets to cheer on other women.
"I think it suits her well because she loves to be in front of other people," Olivia Carpenter said. "She is really outgoing, she loves to read, and she loves poetry and stuff like that, so it is a good combination."