DiCaprio finally rakes in at Oscars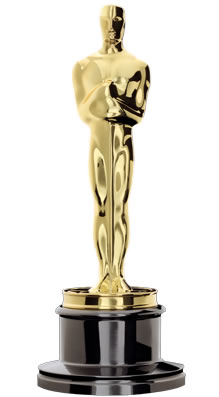 The Oscars have long been known as the pinnacle of film award shows, and this Sunday marked the 88th annual Oscar awards ceremony.
Many surprises happened at this year's Oscars, including George Miller's blockbuster action film Mad Max: Fury Road bringing home six statues (the most of any movie this year), despite not being what one would describe as a typical Oscar movie.
The film is Miller's return to the original Mad Max franchise after a 30-year hiatus. The film stars Tom Hardy and Charlize Theron (neither were nominated for their performances in the film). Mad Max: Fury Road won for film editing, costume design, makeup, sound editing, sound mixing, and production design.
The second biggest winner of the night was Mexican filmmaker Alejandro González Iñárritu's The Revenant, which took home three Academy Awards.
One of The Revenant's Oscars went to Leonardo DiCaprio. This is the first time the veteran actor has won an Academy Award.
To the internet's delight, DiCaprio received a standing ovation from the crowd. In his speech, he thanked Martin Scorsese for teaching him about acting and his parents for giving him the opportunity to act.
He also mentioned climate change, saying, "Climate change is real, and it's happening right now. It is the most urgent threat facing our entire species, and we need to work collectively together and stop procrastinating.
"We need to support leaders around the world who do not speak for the big polluters or the big corporations, but who speak for all of humanity, for the indigenous people of the world…and for those people out there whose voices have been drowned out by the politics of greed." 
People were happy that DiCaprio finally finally got his Oscar.
"I was so happy for Leo," said Oxford High senior Ally Weatherly. "I've loved him since I was a child.
"He's always been such a huge environmentalist advocate, and you know he's been holding that speech in for so long. He did a really great job."
Another surprise was in the Best Picture category. Although The Revenant won best director and was expected to win best picture, the award went to the film Spotlight.
As with any awards show, many people watched for things other than the awards.
"I loved all of the clothes. I thought [Saoirse Ronan's] dress was so pretty," said OHS junior Ansley Swales. "The show looked like so much fun. I wish I had been there."