OHS band performs well in peak season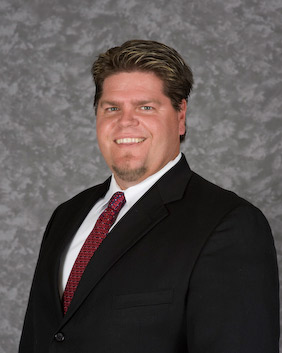 OHS musicians had a chance to show off their talents at the recent band concert held on March 8.
According to band director Mel Morse, the band worked hard to prepare for the concert.
"We worked daily in class, as well as weekly sectionals (small groups of like instruments) after school," Morse said. "We played 'Metroplex (three postcards from Manhattan)' by Robert Sheldon, 'Lux Aurumque (Light of Gold)' by Eric Whitacre and 'Windsprints' by Richard Saucedo."
The concert featured both the symphonic and concert bands.  The symphonic band is comprised of more experienced players while the concert band is mostly for musicians who are just starting out.
"This year's symphonic band has many strong player and sections," Morse said.  "Each section of instruments has its own personality and strengths.
"I tried to pick music that showcased those strengths. The band plays pieces like 'Windsprints' very well because the woodwinds (flute, clarinet and sax) have great technique, and we play beautiful chordal pieces, like 'Lux Aurumque,' well because the brass produces a very mature and confident sound. It is the best of both worlds."
Morse is proud of how the students performed.
"The students did a wonderful job," he said.  "I forgot to tune them properly, so the overall performance was not as good as it could have been, but was still very good."
Sophomore Daniel Hall, who has been playing the trombone for five years, also thinks that the concert went well overall and had a favorite piece.
"I think, although it had some problems, the performance was pretty decent overall," he said.  "I really liked performing 'Metroplex.'"
The band has more to do before this school year ends, as they are set to compete in a state competition.
"We will travel to Tupelo High School on April 13 for the state evaluation," Morse said.  "There, the band will perform on stage the selections we played for the concert for three judges who will each give us a rating.
"We will then move to a different room to perform sight reading. This is where the band is given 9 minutes to practice a song they have never seen before, without making any sounds on our instruments until it is time to perform. The three different judges will judge us on our process and how we played the tune."
Morse is hoping to continue the success the band had last year in the state competition.
"Last year, the band made Superior ratings (an A) from every judge, including two perfect scores and were sweepstakes champions," he said.
The band will also travel to Disney World later in April to perform in a parade.
Senior Anna Samonds, who has taken on more of a leadership role this year, has been pleased about the band's progress this year and is thankful for being a part of band all throughout middle school and high school.
"The experience of band has meant community and family, and that is something I will really miss about it," she said.