Like father, like son: Bianco heading to the bayou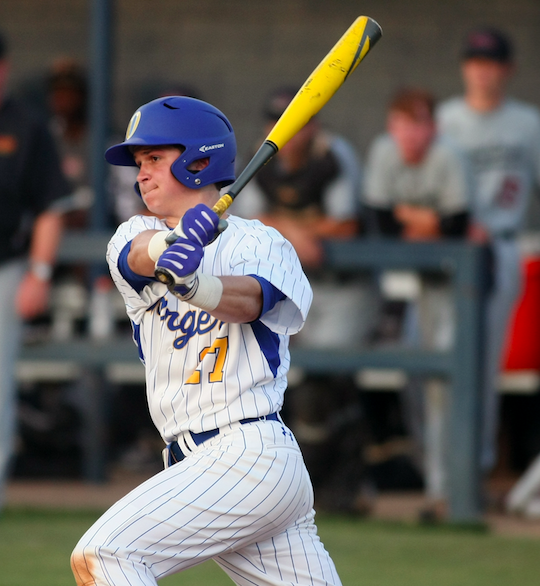 15 years ago, Ole Miss Baseball Head Coach Mike Bianco and his wife, Cami, decided that that they didn't want any of their boys playing for their dad. He is now seeing that wish in action.
Oxford Charger second basemen and Bianco's son, Drew Bianco, recently committed to play college ball at his dad's rival school, but more importantly, his alma mater, Louisiana State University.
"I'd like them to go somewhere where they make it or don't and sink and swim on their own," Coach Bianco said in a recent interview with RebelGrove.com. "They don't have to be the coach's son. You're not playing because you're the coach's son, and you didn't fail because you're the coach's son."
Mike Bianco played for the Tigers from 1988-89, and worked as an assistant under former head coach Skip Bergman from 1993-97, and will now have the opportunity to see his son do the same.
Bianco is currently slugging .588 for the Chargers, ranked 14 in the nation by Perfect Game, with six bombs over the fence this year, and has obviously caught the eye of LSU's head coach, Paul Mainieri.
"This past summer I played really well, especially in Atlanta, and I picked up some college interests," Bianco said. "Indiana and LSU were two of the biggest that were interested in me, but LSU kept with it."
Bianco visited LSU during the weekend of their series with the Auburn Tigers, and fell in love with it immediately.
"I knew where I wanted to go after the visit," Bianco said. "I just fell in love with it then and there, and I knew that it was my school from then on."
He took his first college offer from the Tigers without hesitation, and didn't question his father's decision to branch out from Ole Miss.
"I wanted to create my own path, and be my own man," Bianco said. "I couldn't get that at Ole Miss, just because I would be the coach's son and not 'Drew Bianco.'"
Bianco is currently focused on a repeat state championship for the Chargers, but three years down the road, there is no taking it easy on the Rebels, or his dad, for that matter.
"It will be fun coming up here and seeing my family and my home, but when I play, I play to win," Bianco said. "No offense, Dad."