Top 3 in '16 class look forward to OHS commencement ceremonies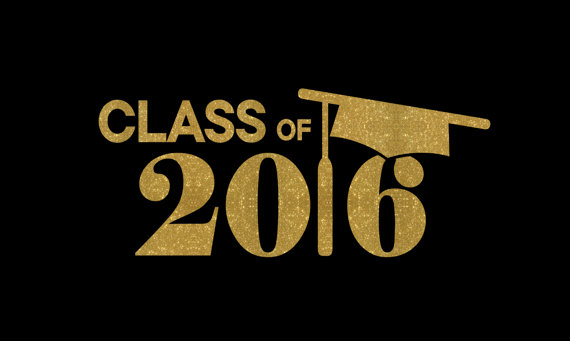 As senior year for the OHS Class of 2016 comes to an end, graduation is just around the corner.   
Kayla Owens, James Cutler, and Sariya Khan, respectively, will graduate with the top three highest grade point averages for the 2016 graduating class.  OHS senior class counselor Sarah Breithaupt notified the three seniors during the first week of May. 
Owens, Cutler, and Khan, along with OHS Student Body President Kaylee Norris and Senior Class President Clark Bartholomew, will give farewell speeches at the commencement ceremonies on May 27.  The ceremonies kick off at 6 p.m. at the Tad Smith Coliseum on the Ole Miss campus.
"I was not expecting it," said Khan, an editor for The Charger newspaper, "but was really excited when I found out. It's pretty cool to be able to talk to your class as a whole during graduation because I have grown up with all of these people."
Cutler was also happy to find out the news.
"Being salutatorian of OHS is an honor," Cutler said.  "I worked very hard throughout all of high school, and although I did not achieve my goal of valedictorian, I am still very pleased with how I performed in school."
All three said they have had specific mentors who have helped them to get to this point.  Owens appreciates debate and oral communications teacher Barbara Lowe, who helped her whenever she was "stressed out about school and extracurriculars," and kept her "collected and involved in school." 
She also appreciates science teacher Jim Reidy, who "taught me a lot about the value of actually working hard and learning in his classes, and helped me to figure out about college and my future and what my actual goals are." 
Cutler said that Reidy and math teacher Chris Baughman helped him tremendously and said he "would not be anywhere near as knowledgeable as I am today if it were not for them." 
Khan added that Baughman positively influenced her academics and taught her to "not shy away from a challenge."
Although she is nervous to give a speech, Owens said she is looking forward to it, but is also still in the process of figuring out what she wants to say. 
"I feel like this school has taught me so much, and I want to express that and show gratitude," she said, "but it's going to be really difficult to put into words and communicate."
Owens will attend the California Institute of Technology in the fall, and plans to major in physics. 
Cutler is set to enroll in the Naval Academy, and wants to major in chemistry and minor in Chinese. He also plans to use his chemistry major as a pre-med so that the Naval Academy can send him to a medical school, such as Johns Hopkins or Northwestern.
Khan plans on attending the University of Mississippi to major in biochemistry. 
Each of the students have distinct favorite memories of high school: for Owens, the science olympiad team; for Cutler, the soccer team; and for Khan, just being with her friends.   
Although Owens said that she is excited for college, she will truly miss Oxford High School.
"I think I'll miss knowing everyone and students being so nice here," she said. "College is going to be such a change, and I just hope everyone there will be as kind and open as all the people here have been to me."