OHS band hosts first Glow Run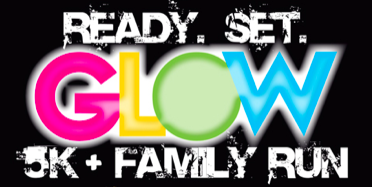 OHS's band has found success this year in competitions, breaking many school records. They hope that this success will only grow with the gaining of more funds, which they aim to receive through the first annual Glow Run.
"Band's been doing really well lately," sophomore Quaylon Morgan said. "Mr. Morse wants us to go out of state to do a lot of other cool things, but we can't really do that without money."
While the band normally sells sheets for their annual fundraiser, they decided to mix things up this year and do a run instead. Senior and OHS drum major Michaela Spillers believes that the run will be very successful.
"It's a fundraising opportunity so that we can raise money for our indoor programs and also for new instruments," Spillers said. "Next year I think we're going to go to competitions out of state, so it's going to help on those as well."
Setting up the run was a group effort made by both the students and band directors. The students in the band were all given forms to hand out to other students around school with the directions of getting as many people as possible to sign up.
"Each band student had to get either 10 runners or a corporate sponsorship," Spillers said. "Either way, each student is trying to raise $250."
The 5K run will take place at 4 pm on Saturday, Nov. 12, and the participants will run around the high school building four times.  Although this is their first year holding the run, the program hopes to have a good turnout.
"Well, all the band students are required to show up, but we want at least one hundred other people that aren't in band," sophomore Quaylon Morgan said.
The race will consist of four laps around the school and a pre-party starting at four. There is promise of a DJ and a glowing time for anyone who goes.
"It's a Glow Run because it's happening at night and runners will be equipped with glow sticks, lights, and glow-in-the-dark paint," sophomore Alyssah Condon said.
Overall, the band hopes that the run will not only provide the bands with funds for the future and participants with a T-shirt but also a great glow-in-the-dark experience for all.
"The band is hosting the Glow Run to raise money. We have an amazing program that is always finding ways to improve," Condon said. "I really hope a lot of people will show up and have a good time with us, you know? It's not just about the money."