Teacher Feature of the Month: Q&A with Daniel Parrish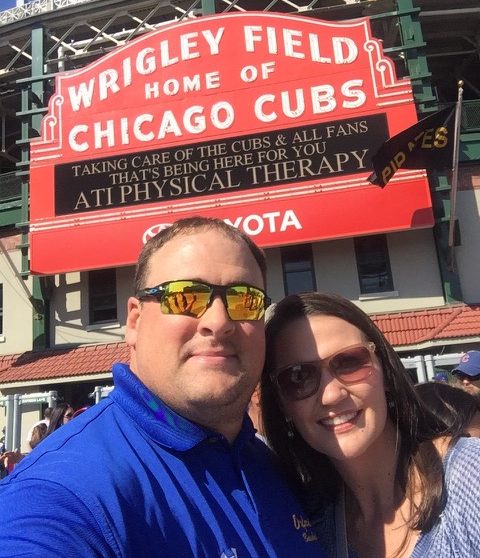 The Charger staff sat down with history teacher Daniel Parrish, who is also one of the Oxford High School Baseball coaches, to learn more about his life and his love for baseball. 
Q: So, what are a few things you would tell someone who didn't know you about yourself?
A: Well, I grew up in a very rural area of Tishomingo County. I went to highschool at Tishomingo County High School, and I graduated with about 100 people; so way smaller than here. You know, Mom, Dad, Brother; nothing too crazy.
Q: What are your favorite hobbies?
A: I have got a couple. Hobby wise, I love sports; in particular golf. I love going to baseball games. Not just high school. I am trying to go to all of the major league baseball stadiums, so I have been to 23 out of 30. I have seven left, so im working through that. And I also collect bobbleheads.
Q: Which one was your favorite baseball stadium?
A: Well, I guess it depends on the view, so I have a favorite for different things. Favorite view of a city without a doubt is Pittsburgh, where the Pirates play. Favorite view of anything else is definitely AT&T Park, where the Giants play in San Francisco. And for historic reasons either Wrigley field, where the Cubs play, and Fenway where the Red Sox play.
Q: When did you move to Oxford?
A: I moved to Oxford in the fall of 2003. I graduated high school in 02' and spent a year at a junior college and then started at Ole Miss in august of 03'; I moved here then, and have been here ever since.
Q: What is your favorite part of Oxford?
A: I think because I grew up in such a small place; there was only one stoplight in the whole town. You know, very few restaurant options, and really nothing to do. And here, we have everything that we would want.
Q: Since you are a baseball coach, why do you like coaching baseball exactly?
A: I think coaching anything is an extension of the classroom, and you get to do a lot of teaching even though it is in a different setting. So, I enjoy the teaching aspect of baseball. The other thing is just developing relationships with the players. One day, when in three or four years they are coming back, and still want to see how you are doing; you check in with them too and see how their lives are going,long after they leave us. Competition too, it's fun to compete every year; it's fun to play in championships. It's been fun to win a couple of those since I have been doing this.