The world has started to BeReal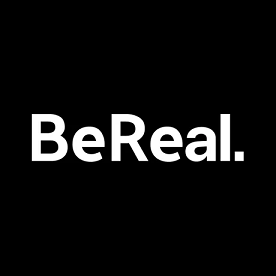 BeReal is a social media app that has been popular among teens lately. It was created and released in 2020 but didn't flourish until mid-2022. Its purpose is to create a non-toxic, real social network. Every day a notification goes off at a random time, and you then have two minutes to take a photo before it considers your post late. When you take the picture it captures the image from both the front and back camera, creating a way to spontaneously share your life. After you post, your friends can react and comment on your post. When the notification goes off the next day it refreshes and you can't see others' previous posts. The memories feature allows you to view your own old posts.
Overall, the app is a fun way to share your life with other people, but people should do it in a healthy way. It has started a new trend of non-toxic socials, and maybe habits from posting on BeReal will transfer to other social media platforms – help- ing the fakeness of the internet to become a thing of the past. BeReal has helped lots of people such as freshman Madelyn Oliver realize that social media isn't as real as it seems.
"It helps me see that the images people put on social media isn't what they look like at all times. It helped me realize that I don't have to try to look good all the time to please others," Oliver said.
BeReal is making impacts on many people's daily lives, such as Everett Cassidy's, and allowing people to make the most of their days.
"BeReal makes me look forward to my day, so I want to do interesting things throughout my day to be prepared for the notification to go off," Cassidy said.
Oliver and Cassidy aren't the only young people who are drawn to this new kind of social media platform. According to an article on Time Magazine's website, downloads have increased by almost 90% since June 2022. By early August, the app had over 22 million users. There are several reasons for this spike in the app's popularity. An app like this is a good break from the toxicity of other social media apps and is slowly making a difference in the world of social networking as we know it. The app is not only great for keeping up with your friends' lives and seeing them "being real" but is also a good way to keep up with your own life.
"BeReal helped me find my own life more interesting. It helped me find fun in everything, and allows me to look back at what I've been doing," Oliver said.
Although you can look back at your life through your camera roll, Snapchat memories, or old Instagram posts, those may not be as real. For the most part the app is smooth running, only a few kinks have been discovered recently. Sometimes the app glitches and won't let users post right when the notification is received, making your post late.
"I dislike that people can post late and can post what they are doing multiple hours later because that's not the purpose of the app," Oliver said.
Another difference that draws users to the app is the timer that goes off for users to post at the same time as others each day. While people can post late, the app shows how long after the scheduled time a post was added.
"Because it requires people to show what they're doing in the two minutes after the notification goes off," Cassidy said. "Many people's main goal becomes to post on time, causing it to be a little different from other networks."