Inconsistency/pandemic robs seniors of traditional high school experience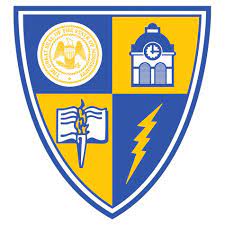 In August 2019, OHS saw over 300 new freshmen walk the halls and begin their high school career, with little knowledge of the consistent turmoil they were about to face.
With 2019 being the first year of a Hamilton-run administration we immediately saw changes from what we had been told to expect from past years. Gone were the days of power hour, and the modified block was the new normal.
None of that lasted long, however, after leaving for spring break in 2020, all students were suddenly thrown into a brand new learning environment… Virtual School. This was not fun for anyone.
Having to sit at home while taking difficult high school classes put a strain on everyone, teachers and students alike. The class of 2020 took this the hardest, they felt as if they lost their entire senior year, due to the pandemic.
However, while everyone was doting over the class of 2020 for losing their senior prom, skip-day, and their graduation, everyone forgot about the brand new freshmen. Those who had just figured out the normalcy of high school suddenly had to re-adjust to a new form of school: one without social interaction, and for most included just submitting one or two assignments a day. 
With varying communication over the summer about what to expect coming into sophomore year, regarding masking and quarantine policies, the class of 2023 showed up with little clue as to what school was going to look like. 
If we truly wanted to exhibit the Portrait of a Graduate, isn't it important to ensure that our students have a model of what good workplace communication is? That has been lacking in the Oxford School District. This school district often preaches about the importance of communication, however very much lacks that when it comes to communicating with students and parents.
We began the 2020-2021 school year three weeks after it was originally scheduled, with some major changes. Gone were the days of free hallways. We were now expected to follow a one-way hallway map to allegedly lessen the spread of Covid, which often ended up taking students across the school, sometimes to simply just get down the hall.
Students were met with confusing quarantine requirements, with little clarity as to what constituted somebody as an 'exposed' individual, and exactly when someone was allowed to return to school. High schoolers would sometimes find themselves randomly told that they were being pulled out of school, often for two weeks at a time. Some of our peers never did return, but rather chose to spend the entirety of the school year within the confines of their homes and bedrooms. 
That's just the tip of the iceberg with regard to Covid issues. Attendance was limited at sports events, pep rallies were a thing of legend, and many academic competitions were online, not to mention a brand new block schedule limiting classes students were able to take. In the first year of this block schedule, administration deemed it possible for students to take AP classes solely in the fall, giving teachers no plan for how to review for the test in the spring. As the class of 2023 was having their first ever experience with AP, they were thrown into this brand new system no teacher had ever taught before.
By the end of sophomore year, the class of 2023 had gone through three drastically different high school experiences, with no indication if any stability was to come in August of 2021.
Junior year is often categorized as the most academically difficult year for OHS students, and that rang true for the class of 2023. The school had still not solved the fall AP scheduling with several juniors taking AP Calculus AB only during the fall semester.
Additionally, state graduation requirements changed to now include a new class: College and Career Readiness (CCR). CCR was never mentioned prior to this school year as part of the requirements to graduate. For those of us who planned out our high school career, this threw a sudden wrench in our plans.
Yet, we still had hope. Many of us hoped that maybe, just maybe, things would finally settle, the school would find a standard, and we could expect a normal senior year with all of the usual activities. 
But, no. The school district found another way to change things up. In the spring of 2022, the students found out about a new administrative overhaul. Hamilton, all the assistant principals, and a majority of the guidance counselors were leaving, and a new regime was to take over.
For some of us, this was an exciting change, as we hoped maybe we would have a school that reinstated many of the standards of high school we lost before. However, before we could really find what would be different under new principal Dr. Dana Bullard, we've suddenly been thrust into a whirlwind of confusing new policies.
Two days into the school year students were notified of a new dress code that would be enforced mercilessly, beginning the next day. This policy would see students taken out of class, despite the enforcement section of the policy clearly stating otherwise. 
At this point, the class of 2023 hadn't even made it a full week into the new school year without a new confusing mandate. At face value, the dress code is reasonable, and it ensures no individual group would be discriminated against; however, this was not the case. The first day of the dress code policy was in effect, girls were rounded up and held in an administrative conference room until their parents could bring them a change of clothes.
After a community uproar, one week into school everything suddenly changed. Students were no longer being accosted in the hallways for not abiding by the dress code. Now it was up to the teachers to determine in class whether a student was a violator or not, before subtly emailing the office to report them. This new policy was communicated via an email from Superintendent Roberson on Sunday, August 7. 
The new enforcement guidelines are still unclear. The last line of the policy stated: "If the student's apparel is not causing a major disruption, he/she will not be required to change his/her clothing, but should not wear the apparel to school again." If an outfit does not cause a major disruption, why is it against the dress code? If the whole point of the dress code is to protect a learning environment, then why are some clothes not disrupting, but still banned from being worn at school? It doesn't make sense.
This policy has been the subject of numerous complaints, several news stories, and a planned protest that never really played out. But, it still stands as just another example of how this school district has consistently been inconsistent for the past three years.
A school district that is inconsistent cannot keep operating, because as long as the district is inconsistent in its communications, its policies, and its enforcement, the students continue to suffer. How can a learning environment be productive when students are unsure of what will happen when they go to school? The answer is that it can't. 
Researchers from the University of Texas at Austin and Yale and Stanford in a study found, "When students believe schools are unfair places, their loss of trust can lead to a lack of engagement that affects them for years. And discipline for that behavior may cause them to become further disengaged from school, fostering a spiral of defiance that may lead to poor outcomes, such as less likelihood of college enrollment."
If this school district really does care about getting students college and career ready than constant inconsistency and change is not good for our students, it's not preparing people to enter the workforce, and this needs to stop now.
David Yeager, an assistant professor of developmental psychology at the University of Texas at Austin who led the above-referenced study, stated, "when we're creating school policies, we're not just maintaining order, we're teaching teenagers about how society works, and they use those lessons-those teachable moments-going forward."
By being inconsistent, Oxford School District is not accomplishing the Portrait of a Graduate, instead students are being developed in an environment with constant turmoil. 
The class of 2023 has already been thrown through so much change already, all we can hope for at this point is some stability for all future classes.