Game Preview: U.S. vs Iran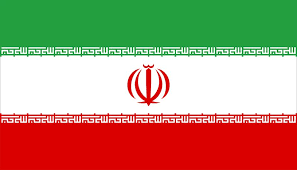 The 2022 FIFA World Cup is in full swing, and this year hosted in Qatar. The month-long soccer tournament, which occurs every four years, has the U.S. national team playing for the first time since 2014, where they advanced to the knockout stage before losing 1-0 to Germany. This year, a new lineup has taken to the field, and American fans are watching closely.
The U.S. national team has played two World Cup matches so far, the first against Wales, which resulted in a surprising 1-1 draw in a match expected to be a U.S. victory, and another draw, this time 0-0 against England on Friday, which was expected to be a U.S. defeat. 
Now, at 1:00 PM Central Time today, the U.S. is set to play Iran at Al Thumama Stadium. The Iranian team has played two matches so far, starting with a devastating 6-2 loss against England, followed by a 2-0 win over Wales. Currently, England and Iran are number one and two, respectively in Group B. If the U.S. wants to advance, they must beat Iran in this match to take the number two spot, or they will be knocked out of the tournament. 
The game is expected to be a U.S. win, however this World Cup has shown that these pre-game predictions can easily be proven wrong, such as Germany's shocking 2-1 loss to Japan, with the Japanese team scoring both goals late in the game, or the 2-1 loss Argentina suffered at the hands of Saudi Arabia. 
The U.S. team will be led by American coach Gregg Berhalter, who became coach of the national team in 2018, and before that coached professional soccer both at home and in Sweden. Iran's coach will be Carlos Queiroz, from Portugal. Queiroz coached Iran between 2011 and 2019, before returning in 2022. He has been coach of the Portuguese, Colombian, and Egyptian teams, as well as Real Madrid. 
The U.S. team will be captained by Tyler Adams, the youngest captain for the U.S. since 1950. He has played professionally both at home and in Germany, while the Iranian team will be captained by Ehsan Hajsafi, who has played professionally in Iran, Greece, and Germany. 
Another player to keep an eye on is Christian Pulisic. Although this is his first World Cup appearance, Pulisic has become a fan favorite and is considered the star of the American team. Donning the number ten, Pulisic plays as a forward. Pulisic has played professionally for the German team Dortmund at the age of 17 before transferring to English team Chelsea where he helped win the 2021 Champions League, a Europe-wide competition. He is generally ranked one of the top players in the world, with Fox Sports ranking him as #39 out of all world cup players. 
The odds are stacked against Iran this match, with most expecting them to lose and for the U.S. to advance. However, these predictions have been proven wrong multiple times in this World Cup, and only the ninety minutes on the field can truly tell us who will win this crucial match. If the red, white, and blue want to move past the group stage, then the U.S. must claim victory over Iran tomorrow, starting with the 1:00 PM kickoff.