Game Preview: Argentina vs Croatia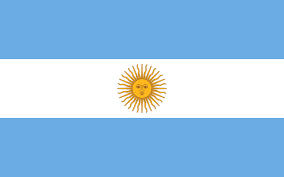 Tomorrow, at 1:00 PM Central Time, the first semifinal match of the 2022 FIFA World Cup is scheduled to kick off. Played at Lusail Stadium, it will see Argentina and Croatia face off in an attempt to move on to the final. 
After beating the Dutch in a penalty shootout, Argentina, a fan-favorite team, won their way into the semifinals. They have won the World Cup twice already, in 1978 and 1986, and have won second place three times, most recently in the 2014 World Cup, where they lost 1-0 to Germany. However, during the last World Cup in 2018 they lost to France 4-3 during the Round of 16, before once again rising up the bracket in 2022.
The Argentine team is coached by Lionel Scaloni. A former player (who won a La Liga title while playing for Spanish club Deportivo), he began coaching in 2016 as an assistant for Spanish team Sevilla. In 2017 he became assistant coach for the Argentine team, before taking over a year later. 
While coaching for Argentina, he lead the team to third place in the Copa America in 2019, before taking the title two years later. He stayed on the team for the 2022 World Cup, where the Group Stage match against Saudi Arabia, sadly ending his 36-game streak without a loss. However, despite the upset, Scaloni's coaching record for Argentina is a record that many coaches would wish to have, as, of the 54 matches he's overseen, he had a win-draw-loss record of 37-12-5. 
The Argentine team captain is none other than Lionel Messi, a man who really needs no introduction. Considered one of the best players in the world, the attacking right winger started playing for the youth team for Argentine club Newell's Old Boys from 1995-2000, before transferring to FC Barcelona's under 14 youth team. He played at Barcelona for several years, until he made the main team in 2005. He played for Barcelona until 2021, where he moved to French Club Paris Saint-Germain, and it is believed that he will move to American team Inter Miami next year. 
He has won multiple awards, more to fully list here, but notable achievements include eight La Liga Super Cups, four UEFA Champions League titles, three FIFA Club World cup titles, La Liga player of the year nine times, 22 awards given to top goal scorers, seven golden ball awards, three UEFA supercups, one French Supercup, a Copa America, and one Conmebol-UEFA Cup of Champions. 
One achievement is missing from his trophy case, that being a FIFA World Cup title. Given that this may be his last World Cup, Messi, and numerous fans, are desperate to change that fact, something that is well within the realm of possibility. 
The Croatians have other plans, however. Long considered a sleeper team, they hope to win the title and be considered one of the European greats. After they defeated five time World Cup winner Brazil, they've advanced to the semifinals. 
Although the nation has never won a World Cup (either while part of Yugoslavia or as a new independent state), and have placed several times, most recently when they claimed second place in 2018, where they fell to France in the final. 
The team is coached by Zlatko Dalic. Having coached more minor clubs in Saudi Arabia, the U.A.E., and the Balkans, Dalic has found success despite never going to one of the more well-renowned teams, he has still found success, most recently when he won the U.A.E. Presidents' Cup in 2015. He transferred to the Croatian national team in 2017. He brought the team back to glory in the 2018 Cup, something he wishes to repeat.
The team is captained by Luka Mordic, considered one of the Croatian stars. Starting his career at  the youth teams for NK Zadar. In 2001, he transferred to Dinamo Zagreb's youth team, before eventually transferring to the main squad. In 2003 he was loaned to Bosnian club Zrinjski Mostar, before resuming play at Zagreb. He kept playing for Croatian teams until 2008, where he moved to English team Tottenham Hotspurs. He transferred to Spanish club Real Madrid in 2012, where he has played for the last decade. 
He earned a golden ball in 2018, and has a grand total of 13 league and cup titles, both from Croatia and Spain. He has won the FIFA club World Cup four times, and the UEFA Champions League five times. Similar to Messi, he hopes to earn his first World Cup title, as the 37 year old player may not be able to play four years from now. 
It's worth mentioning the last match Argentina played, a game against the Netherlands. In that match, there were many, frankly laughable, moments, such as when an Argentine player shot the ball directly to the Dutch bench, nearly causing a brawl between Dutch benchwarmers and the Argentine players. In the aftermath of the match, a stunning total of eight Argentine players, including Messi, received yellow cards from the referee. 
The Argentine team, quick to goad into anger, is faced with a bit of a dilemma this match. If any of the players with cards from the last match are shown yet another yellow, those players  will be unable to participate in the next game. As such, the Argentines are faced with a difficult choice. If they act uncharacteristically cautious, in an attempt to not pick up any more cards, Croatia may exploit this and take another win. If the Argentines play aggressive, and pick up more cards in this match, they may be able to win, however their starting lineup for the final may be forced to change, something that would be incredibly risky, to say the least. 
The match seems capable of going either way. Whoever wins will either play Morocco or France, whoever wins Wendsdays match. The losers will have to face each other in an attempt to save face for the third place match. Regardless of the outcome, tomorrow's match is shaping up to be a fun one, which I will sadly be unable to watch live.