Ticketmaster is to blame for Taylor Swift fiasco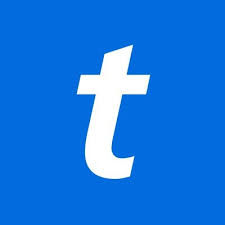 In October, singer/songwriter Taylor Swift announced her upcoming album, Midnights, at the MTV VMAs saying the album would be released on October 21, 2022. She later stated that a tour, now called "The Eras Tour" would follow. She put her trust in a ticket marketplace called Ticketmaster. But, when tickets went on sale mid-November of 2022, one incident led to another, and many fans were left angry, upset, and empty-handed due to Ticketmasters lack of control on Taylor Swift's ticket sales which resulted in the singer herself speaking out, distraught fans, and even a lawsuit.
On November 15, 2022, the scheduled presale for Taylor Swift's upcoming world tour, The Eras Tour, started when registered fans went to buy tickets on Ticketmaster. When the tickets went up for sale the 3.5 million fans who had been verified opened up the website planning to buy tickets for the tour when disaster struck. Fans got waitlisted, outages occurred on the site, connections dropped and some waits on the site took hours. Ticketmaster claims that there was an unprecedented amount of bot attacks, which resulted in billions of system requests, a level the website had never gotten close to before. Many fans were put on waitlists or would begin shopping when tickets would disappear from their cart that they had previously been trying to buy. People would even be shopping when the website would have an outage and fans would be put in the back of the queue to buy tickets now with thousands of customers ahead of them on the queue list. Fans would wait on the Ticketmaster website for up to eight hours, only to walk away empty-handed.
Ticketmaster ended up halting the sale of Taylor Swift tickets and canceling the public sale of tickets set for November 18, 2022, due to "insufficient remaining ticket inventory" to meet the high demand of fans after the presale disaster. Over 2 million tickets were sold before the sale was shut down, and some tickets are currently being resold on sites such as StubHub and other websites for up to $10,000, if not higher.
Not long after the incident, Ticketmaster publicly apologized for the disaster, saying, "We want to apologize to Taylor and all of her fans – especially those who had a terrible experience trying to purchase tickets". Ticketmaster says they had an unexpected amount of traffic on their website and weren't prepared for the 3.5 million verified fans that showed up to the website, and yet they had allowed 3.5 million fans to register for the presale. Because of Ticketmasters inability to control the ticket sales or get a hold of what was happening on the website, about 90% of tickets were sold at the presale, which is why Taylor Swift had to add 17 more concerts to her tour to provide more fans with the opportunity to go to her concerts for the public sale.
Fans were extremely upset with Ticketmaster for creating so much trouble and disaster when they were attempting to buy tickets for Taylor's upcoming tour. All of the fans who had managed to get on the site before it shut down were extremely angry and frustrated about the whole ordeal and immediately took to the internet to express their bitterness and disappointment in Ticketmaster. Initially, Taylor didn't speak out about the Ticketmaster ordeal, but soon after it happened Swift herself talked about the situation saying, "It's truly amazing that 2.4 million people got tickets, but it really pisses me off that a lot of them feel like they went through several bear attacks to get them". She also spoke about how Ticketmaster assured her they could handle the number of fans buying tickets and would be able to control the situation, which was not the case. Millions of fans were left annoyed and ticketless, and are even seeking legal action against Ticketmaster for their troubles.
Some Taylor Swift fans have now filed for a class action lawsuit against Ticketmaster (whose parent company is Live Nation) for misrepresentation, fraud, and antitrust violations, which all disobey California's Unfair Competition Law, and the entirety of this lawsuit stems from the issues seen from the Eras Tour sale. The plaintiffs are seeking $2,500 for every single violation of California's Unfair Competition Law, a law that stops any false advertising or any illegal business practices in California. This law also says that unfair competition is any unfair or unlawful business activity that is false, deceptive, or misleading. The now 255 plaintiffs (originally 26) claim Ticketmaster has no competition because they are in full control of ticket sales for The Eras Tour and therefore are manipulating the ticket sales, and also failed to provide the presale that they had promised the public. It states in the lawsuit that Ticketmaster evidently knew of the issues present at the presale, and proceeded with the sale, hiding this information from the customers on the site. The lawsuit against Ticketmaster was submitted on December 2, 2022, but there hasn't been much more development on the class-action lawsuit. Senator Amy Klobuchar has expressed her concerns to Live Nation about the competition in the ticketing industry, and because of the lack of competition Ticketmaster isn't being pushed to improve their services, creating disasters like these. The U.S. Department of Justice is now also investigating Live Nation to see if they have abused their control over the music industry.
This debacle has led Ticketmaster to be called a powerful monopoly at a recent senate hearing as the Judiciary Committee responded to the sale of Taylor Swift's tickets. During this hearing, committee members from both parties criticized Ticketmaster for the botched sale of tickets to Swift's latest tour and called the company a monopoly that harms consumers and hinders competition. Mr. Berchtold, Live Nation's president and chief financial officer, blamed this failure on an assault from online bots that drew varying skeptical responses from the senators. Many concerns over security and pressure for accountability regarding the ticketing issue arise as a failure regarding the billions of dollars that Ticketmaster has spent on protection software. Lack of competition was also brought to the table during this hearing as smaller business or artists have no leverage in negotiating with them due to Live Nation's control of the industry.  The question now arises as to whether the Justice Department will take further action.
The initial intention of Taylor Swift's new tour, The Eras, was very pure. All that Taylor and her fans wanted was to experience a Taylor concert for the first time since 2018. When Ticketmaster got involved in ticket sales, however, things went downhill very quickly. The obvious mistreatment of fans by Ticketmaster resulted in a lack of tickets for the general sale, angry fans, and even a class-action lawsuit. Hopefully, in the upcoming months this tour will end up being the memorable, and not the terrible, experience Taylor and her fans have been wanting since October.