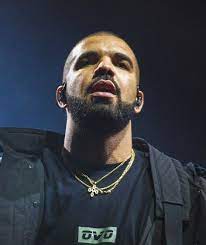 Infamous rapper Aubrey Graham, better known as Drake, was scheduled to begin his "It's All A Blur" tour on June 29, 2023 in Memphis, Tennessee. It was reportedly rescheduled for August 6 due to logistical issues. No further information has been released by Drake's team on the issue.
Many Drake devotees at Oxford High School were looking forward to this event, so the cancellation was a great disappointment. As Drake's notoriety has grown in the past several years, so have the number of people attending his tours. OHS senior William Wilkinson feels very strongly about his success as a musical artist.
"He is the best ever, period," Wilkinson said. "He doesn't miss on anything."
Drake is known for his ability to seamlessly blend different genres and styles within his music, including hip-hop, R&B, and pop. This versatility allows him to appeal to a wide range of audiences. OHS senior, Kobe Jones, was particularly excited to get the chance to see Drake perform live.
"For a while now he's been my favorite artist and he doesn't do tours often, so to be able to see him in person would be one thing I always wanted to do," Jones said.
Those who were planning on attending the concert feel robbed of not just hearing Drake sing his most popular songs, but of the entire experience of seeing a live performance.
"Many students here are big fans and have wanted to see him perform for a while," Jones said. "It would be great to just be able to see him in person, to sing his songs with everyone around me, and to witness the experience."
This situation underscores the influence that popular artists like Drake can have on their fans and the sense of camaraderie that forms among enthusiasts of their music. Many fans in the Mid-South even went as far to speculate what the tour would look like in terms of guests that would've performed with him. Drake has collaborated with numerous other successful artists in his career.
"What would make it great is if he brought out a guest star," Wilkinson said. "It could really be anybody you know? Maybe 21, he's on tour. Really just anybody would've been good."
Although Drake's team was quite vague in their reasoning for first postponing then canceling this tour location, many fans are attempting to understand the situation from Drake's point of view. Despite the issues that occurred with the "magnitude of production" in Memphis, these fans plan on staying loyal.
"It is ok with me because I want it to be as good as it can be," Jones said.
For OHS fans who are willing to make the trip, the tour is still continuing through metropolitan cities in the South such as Nashville and Atlanta this fall. Despite this fact, there are countless others who feel more strongly about his decision to cancel the show, and don't plan to make another effort to see him perform live. The disappointment caused by the cancellation of the tour highlights the strong connection that fans initially had with Drake's music and his live performances. Senior Peter Grandjean felt particularly betrayed by Drake's cancellation decision.
"I think it definitely had an effect on me," Grandjean said. "I'd say the cancellation is kind of abrupt. I have got no clue why he cancelled, absolutely no clue. He was never my first choice when it comes to music, but he definitely isn't now."