Insight on date Rape at Ole Miss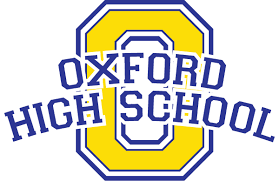 Now that classes have begun and football season is in midst, the college social life in Oxford and at Ole Miss is at its peak for the school year.
As students go out to celebrate on the square and at parties, date rape is becoming more popular and frequent.  Date rape is a type of rape in which drugs are involved in the act.
"A lot of times we do not necessarily hear about it (rape) on patrol, because a lot of it does not get reported until two to three days, sometimes weeks, after it has happened.  A lot of girls wake up and they cannot remember anything."  Oxford City Police officer, Mario Weekly said
A major contributor to date rape is the drugs that assist in sexual assault.  The common drugs that are abused include; flunitrazepam (roofies), gamma hydroxybutyric acid (liquid ecstasy), and ketamine (special k).  These drugs are all odorless and tasteless making it easier to use on someone.
"I honestly have never heard much about rape at Ole Miss," sophmore at Ole Miss, Carley Murphy said.
"I am sure it happens, but I have just never heard of it happening," Murphy said.
According to the Campus Sexual Assault  Committee study by the National Institute of Justice, sexual assaults were most likely to occur in September, October and November, on Friday or Saturday nights, and between the hours of midnight and six a.m.
"Often girls are embarrassed, they may have gotten caught up in a scene where they really should not have been," Officer Harper Thomas ,also from OPD, explained, "a lot of females will just say that was a bad experience and try to put it away, which is really bad for them."
One case reported to the Oxford Police and investigated in May, involved a female student being sexually assaulted by a male student at a fraternity house on Ole Miss.
In Mississippi the punishment for rape can include large fines and jail time depending on the age of the people involved.
"I think there should be greater punishments for date rape and more preventive measures, like portable date rape drug tests," Murphy said.
For the students, the counseling center at Ole Miss offers sessions and groups centered around sexual assault and date rape.
"My advice to girls is to not go out alone, always go with a friend and use the buddy system," Weekly said about safety precautions.
"The only thing you really can do is educate, letting people know that it (rape) is out there."