Shots in Paris heard worldwide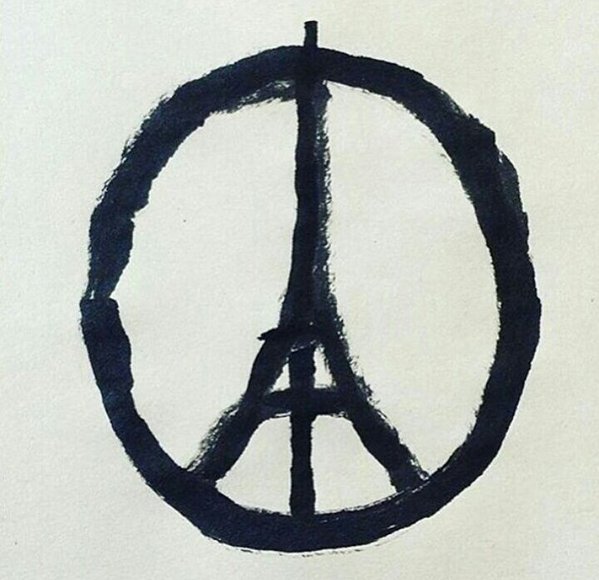 On Friday, Paris, France, was hit by a series of terror attacks that killed more than 120 people.
The Islamic State in Iraq and Syria (ISIS), an Islamist militant group, claimed responsibility for the attacks.  The group follows an extremist interpretation of Islam, promotes religious violence and regards Muslims who do not agree with its interpretations as unbelievers.
The incident in France, however, sparked a sense of support in multiple countries.  Buildings and monuments from many countries were lit up in France's national colors, in solidarity with the French, and in tribute to the victims of Friday's attacks.
Christ the Redeemer in Brazil, the London Eye Ferris wheel in England, Sydney's Opera House in Australia, and the Tokyo Skytree in Japan were just a couple of the dozens of landmarks who participated.
The Parisian tragedy has not only affected entire countries, but it has touched the lives of individual people.  Immediately following the attack, #PeaceForParis swept across social media with the image of Paris' Eiffel Tower in replacement of the peace sign.
Oxford High School French teacher Shaundi Wall hopes to incorporate Paris' tragedy into her cultural curriculum.
"Unfortunately, I don't think this is going to be last weeks news; it will be impossible not to incorporate this into the curriculum, not just in French class, but in world history and U.S. History.  This is history in the making," Wall said.
It is no secret that OHS students, regardless of what language they take, are interested in these past evens.  Many students tweeted #PeaceForParis and #PrayForParis, reminding their followers to keep those involved in their thoughts.
"As someone who will be able to vote in the next election, I try to stay informed about current events, so that I might try and elect someone into office that can help this situation," said junior, Ruth Hogue.
Coincidentally, Spanish teachers Tuesday Arizaga and Emily Maples have booked a trip for students this summer to Paris and Barcelona.  Thankfully, the attacks have not affected the trip.
"The attacks have not affected the trip at all.  For groups booked in the next couple months, their itinerary has been changed due to the attacks," said Arizaga.