OHS coaches experiment with new eligibility requirements for athletes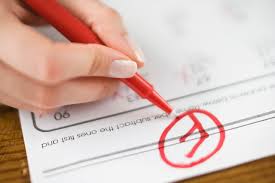 Just about every student has those kinds of days at school – they might have misread the directions on an assignment, forgotten that the test was that day, or not submitted their homework on time.  
The end result is always the same, and it can wreak havoc on students' grades, especially early on during the beginning of a quarter.
While it is no problem for many students who would simply have to do better next time to elevate their grade to its normal standing, this can be especially devastating for those involved in extracurricular activities.  In particular, athletes can suffer the most from this.
In past years, the Oxford School District has enforced the rule that students with failing grades in any course are not to be allowed to leave school early for extracurricular activities, such as a field trip or athletic competition.  This can cause athletes to sit out a game.
That policy changed this academic year due to some discontent from the teachers, coaches and administrative staff.
"What I did this year is put the responsibility of students who do these activities back into the hands of the teachers," said Oxford High Principal Bradley Roberson.  
Now, sponsors and coaches have the authority to decide the consequences of failing grades and what it takes for someone to not be able to leave school for athletic or other extracurricular activities.  They decide the requirements and consequences.
This decision has been met with significant praise from teachers and coaches, who feel that the new system is more flexible than the old one and allows for the discipline to be adaptable.
While OHS track coach Chris Patton felt that it was a good change to the policy since it acknowledges that every student is different, and that calls for different approaches, he expressed some concern on how the coaches will need to also show responsibility in how they handle the policy.
"It works if the coaches are willing to teach their students accountability," Patton said.  "They need to establish a program with rules and regulations and help their students grow."
Roberson has already addressed this claim, stating that all plans for the regulations must be submitted to and reviewed by him.  That way, he can keep staff from abusing the system.
Many of the teachers have already thought of their regulations, with varsity baseball coach Chris Baughman making use of the system in a creative way.  Along with a standard two F policy, he has stated that one F in school will be tolerated as long as they would not miss that class when participating in a game.
"If a player was failing first period and passing every other class," Baughman said, "then it wasn't necessarily fair to keep him from going on a trip."  
In the end, the new policy is a good way to let coaches do what they think is best for their team and be more flexible with their policies.