With exams over with, OHS students can now focus on being with families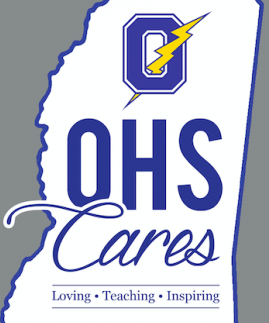 Christmas time is always a busy time. Students at OHS are cracking down to make the grades on their exams.
"On a scale of 1 to 10, my stress level is about a 6," said senior Brianna Sims.
Fifty-six percent of students at OHS are leaving for the two-week-long Christmas break. They are going from Florida to Europe.
Christmas time is a time to see relatives and friends that you really don't see that often.
Sophomore Hannah Harries says, "I am going down south to see my family and friends, and I'm also going to go see my grandmother. I'm doing this because I barely get to see them on weekends since it's a long drive and I usually have games or competitions on the weekends as well.
"I'm going to see my grandmother because I haven't seen her since she was last out of the hospital about three months ago. She has been having severe strokes and heart attacks recently, and I'm going down there to see her and check on her since I have barely gotten to see her."
At Christmas time many families undergo fun traditions that they do not get to do all the time.
Freshman Edith Green says, "My family has a 'Christmas Extravaganza,' which is a mini-talent show at our house with just my family and it is Christmas themed."
Whatever the distance and tradition, Christmas time is a time to be with family.
TheCharger online staff would like to wish you a Merry Christmas wherever you spend it.