OHS freshmen get chance to see Romeo and Juliet live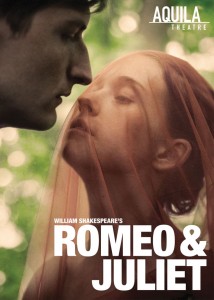 For generations, the work of Shakespeare has been a focus of study for high schoolers all over the world. Oxford High is no different.
Oxford High's English curriculum starts the freshmen off with a dose of Romeo and Juliet.
For years Amanda Witt, a ninth-grade English teacher, has taught a segment on Romeo and Juliet. This academic year, it just so happens that the Ford Center will be putting on a performance of the very same Shakespearian play right after the students are predicted to conclude the unit.
"It just happened to work out," Witt said. "I was looking at the Ford Center website just for personal reasons, and I noticed that they had a big Shakespeare theme going on in the spring.
"Then I thought, 'Well, why not take the students to see Romeo and Juliet if I can?'"
So the OHS administration agreed to let the ninth-grade class have the chance to go see the play. It will not be during school hours, which means the students will be responsible for transportation there and back.
With such a large group attending, the Ford Center agreed to drop the normal admissions price of $20 to just $10 per student.
All the freshman English teachers have been working to get things in order before Feb. 15, the day the play debuts for the students. The estimated amount of students attending the play is around 100.
"Some of my students were disappointed," Witt said about those students' reactions to finding out that they wouldn't be receiving extra credit for attending the play. "I said, 'I'm not giving you anything but a cultural experience.'
"People in the time period weren't literate like they are now – and so that's how people got stories, that's how people were entertained, was through drama. So Shakespeare's plays were written to be seen and performed."
Freshman Jacob Heuer, who will be attending the play, has also performed in multiple school plays, even some including bits of scenes from Romeo and Juliet.
"It's very hard, especially Shakespeare, because he uses words we would never use," Heuer said. "So, I do think that it's true that if we watch the performance and actually see the emotions and expressions that each character will make, then it will be easier for us to grasp the subject matter of what Romeo and Juliet really means."
Added Witt, "When we read it in class, the students don't always know what inflection to give or what tone, unless I can tell them. So for them to be able to see it, they are able to grasp concepts like emotion and mood a lot better because they can see facial expressions, they can see body language."