Loaded: Do you know what you're drinking?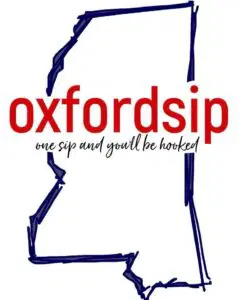 In late 2018, the opening of the nutrition drink shop, Oxfordsip, set off an unexpected boom in the Oxford area. Since the first introduction of "loaded tea drinks," their popularity has grown enormously. This small college town has become the perfect hub for this product marketed as having high amounts of caffeine, few calories, and still tasting great.
Despite their strong reputation, many customers don't fully know what they are drinking when it comes to nutrition drinks. Oxford High School junior and loaded tea lover, Jane Reeves Carmean, often comments on how much she enjoys her teas but grapples with the idea of what she is truly putting in her body.
"I get loaded teas probably around twice a week," Carmean said. "I know that they're made with some Herbalife products, but from drink to drink I don't really know what the change in ingredients is."
Due to the marketing that sounds "too good to be true," the health of these so-called "nutrition drinks" has been called into question by many experts in the field of health and nutrition. Dr. Melinda Wells Valliant serves as the Associate Dean of the School of Applied Sciences, a Professor of Nutrition and Hospitality and Management, and the director of The Center for Health and Sport Performance all at the University of Mississippi. Working in a college environment composed of adults roughly aged 17-23 everyday gives Valliant quite a bit of exposure into just how much of a frenzy that these drinks have become.
"I have had numerous students on the Ole Miss campus report experiencing some or all of the following: increased heart rate, abdominal cramping, bloating/diarrhea, trouble sleeping and increased anxiety all of which subsided when they stopped consuming loaded teas and/or energy drinks," Valiant said. "Symptoms seem to be more severe in those individuals who take prescription medications for ADHD. Additionally, my Registered Dietitian colleagues have shared similar stories. I don't see individuals for nutrition consultations as much as I have in the past due to my new position, so I suspect the incidence is much higher than I am aware."
Valliant goes on to critique the "nutrition" that is supposedly offered in these drinks and other Herbalife products, particularly when it comes to a healthy amount of caffeine and vitamins.
"While the composition of the drinks varies, they all contain excessive amounts of central nervous system stimulants (CNS) (of which caffeine is only one; many energy drinks/loaded teas have 2 or 3) and very large quantities of B-vitamins, especially B-3 (Niacin)," Valiant said. "Too much vitamin or mineral inhibits the absorption and action of other nutrients. For a healthy individual on no prescription medications, about 400 mg of caffeine (about 3-4 8 oz cups of regular coffee) is considered a safe amount. Some drinks may say "caffeine free" but have other CNS stimulants such as guarana and ginseng which are actually more potent that caffeine. Additionally, there are case reports in the scientific literature about liver toxicity related to Herbalife products (many of the loaded teas are Herbalife)."
Another concern of Valliant's is the fact that many consumers will use these energy drinks as a replacement for eating healthy or eating at all, unbeknownst to the harm that it causes to their health. Nutrition stores such as Oxfordsip will market some of their products as "meal replacement shakes," contributing to the issue.
"In addition, if an individual consumes an energy drink/loaded tea instead of eating foods with energy-yielding nutrients, carbohydrates, protein and fats, they won't have adequate energy to supply their body with fuel which is particularly concerning for active folks," Valiant said. "Foods also supply fiber, vitamins and minerals which are critical for gut and skin health, prevention of chronic disease and injuries. I would encourage anyone who cares about their health to consider the potential risks of consuming a very unregulated product. Dietary supplements fall under a much different scrutiny that foods and prescription medications do. A dietary supplement company does not have to prove the safety or efficacy of the product before putting it on the market. Only when adverse events are reported and linked back to a product does the company have any responsibility to do so. The fact that these companies don't have to spend thousands of dollars to test their products means they have more marketing money and thus make millions of dollars from consumers."
One particular aspect that has made the "loaded tea" industry such a success, is the dense amount of young people looking for a quick caffeine fix, with little regard for the product's potentially adverse effects. Some of these nutrition companies have have customers coming in two, if not three, times a day and spending upwards of eight dollars on a tea or shake. Ellie Cartwright, an employee at Oxfordsip, furthers that one of the largest demographics of their nutrition drink customers is high school and college students.
"The population of people that come in here differs everyday, but I would say through social media that it's definitely more targeted towards college students in a way," Cartwright said. "Or high school students, we have a ton of high school students coming in here as well.
Another way that Oxfordsip targets the younger population of Oxford is through their campus drive-by events.
"Another fun thing we do is campus drive-bys," Cartwright said. "We go around on a golf cart and drop by like six free teas. We do that about once a week. Just take some teas with us and hit campus, get their pictures with the teas, and put it up on our instagram. We're just trying to get some people that might otherwise be buying from these off-brand trucks the stuff you know that's not the same. See now when they taste ours, they'll know the difference. And before they try ours they might not really know the difference between what these trucks have to offer and an Oxfordsip tea."
Father of Ellie Cartwright and owner of Oxfordsip, Brent Cartwright hopes that the company's nutrition drink products can be a good alternative to young people trying to become healthier but not wanting to turn to methods such as dieting pills.
"The base of the business is just that it's good products," Cartwright said. "Herbalife which is a forty year old nutrition company is not just some random products we buy on the internet, they've got a good bit of background. They do all their experiments, and their studies, and their research, and all that bit. So all we gotta do is find the market to resell them. I didn't want to put a bunch of green in here and start selling pills to a bunch of college kids because they'd never come in right? So my whole deal is to push the shakes and push the teas. Cause they all those poor tired college kids want is caffeine."
As these nutrition companies only continue to grow, it's essential for students to recognize exactly what is in these addictive drinks.
"Our group of clubs in Mississippi is the fastest growing group of clubs in this industry," Cartwright said. "Not just in the south, not just in North America, in the world."