Macbooks return to OSD in 2023-2024 school year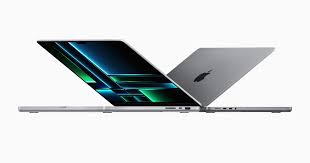 As Oxford School District gears up for the next school year, they have made the executive decision to implement Macbooks full time into the schools curriculum. After switching from Macbooks to iPads in the 2020-21 year, the district has decided they are now able to switch back, according to Chief Academic Officer Marni Herrington.
"I know it was done for a lot of reasons. I know we wanted to look to make sure financially we could go back to laptops. So once we did the cost analysis, we found out the cost differences and then weighed those against the advantages the laptops gave us to make the decision," Herrington said.
Herrington believes that this decision is what makes the most sense for Oxford schools, considering many students currently use laptops.
"The main thing that stands out is our secondary schools. We had many specialized programming and courses that required laptops. We were assigning a lot of laptops already because of these specialized programs. When we looked at the number of laptops we were providing for specialized programs on top of iPads, it was more beneficial for us to go to the laptops," Herrington said.
Although this decision was what was most ideal for the school, Herrington thinks the inclusion of Macbooks for every student will benefit them and their education.
"For students, having a full size keyboard is important for stu- dents, and having the full version of applications, because some apps don't run in a full web based version on the Ipad," Herrington said. "There are things that are easier instructional wise when students have laptops," Herrington said.
This decision has garnered many reactions, and according to Herrington, those reactions are positive.
"The overwhelming reactions we've heard are from teachers, who are really excited to go back to laptops," Herrington said.
Students are also extremely excited and relieved Macbooks will be returning. Oxford High School student Tommy Nichol believes that this change is very beneficial and a long time coming for the district.
"I had two emotions that really came to me. One of them was definitely a strong feeling of excitement. I also felt vindicated, because for so long, me and a lot of other students have been campaigning to get the laptops back because of not only the advantages they brought, but the obvious disadvantages that we have with iPads," Nichol said.
Just like Herrington, Nichol sees the immense pros of having laptops back at school.
"The difference really is that with laptops, there is not a real learning curve. It's very easy to master, even for people that have no experience with electronics. This will make a difference because there are a lot of people, myself included, sometimes that couldn't figure something out, and we would either have to put in a tech request, or have to go through a lengthy process of troubleshooting, trying to find the answer," Nichol said. "But with laptops, most of it's just intuitive. It makes completing assignments so much easier, it makes submitting them easier, and it makes creating PDFs and different kinds of files easier. The ease of use really is something that the laptops completely excel at."
Although Nichol loves this change, he still believes that there are things the district can experiment with technology wise.
"I was talking with the tech guys and they would tell me about the software. I think that's something that the district should explore, because really laptops are kind of the magnum opus of learning," Nichol said.
These possibilities are something that the district is testing. There are talks of incorporating Apple Classroom for students' education, according to Herrington.
"We've discussed the idea of Apple Classroom. Those are some kinks we're working out to see if we can explore that option on lap-
tops," Herrington said.
No matter what applications and programs the school plans on including, it seems that laptops will be an extremely positive device for the district.
"Most students are very excited about this. They are happy that the district finally made the switch," Nichol said.