New Star Wars flick must-see this holiday season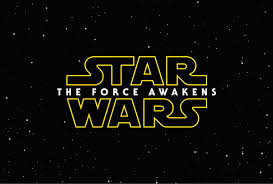 The force is strong with this film.
While Star Wars: The Force Awakens may have just been released, it has been anticipated since 2012 when Disney bought Star Wars.  Trailers and pictures have been teasing the film for more than a year, and the day to see it finally came on Dec. 17.  
I bought my tickets for the 7 p.m. premiere more than a month before that day last week, and was eagerly awaiting the film to come out.  The day had finally come.  I arrived an hour early to get a good seat, although there were barely any seats left in the theater 45 minutes before the show.  I was excited to finally see Star Wars on the big screen.
However, I was also excited to see all the big Star Wars fans there, and they didn't disappoint.  Not only was I surrounded by Star Wars shirts, popcorn tins, and memorabilia, but some people went as far as to dress up as Star Wars characters. Obi-Wan Kenobi, Princess Leia and Senator Padme all made an appearance in the movie theater.  Everyone was so excited to see the film, and the vibe was ecstatic.  
After waiting anxiously for an hour for the film to start, the title scroll pops up and says "A long time ago in a galaxy far, far away … ." Then the music swells and Star Wars appears.  The crowd went wild, and Star Wars was suddenly back.  Everyone in the theater was back in a galaxy far, far away, including some OHS Students who saw it at the premiere.
"Star Wars was out of this world," sophomore Elisha Evans said.
"It was exciting and satisfying while also paying great tribute to the original film," sophomore Sylvia Culpepper said.
Some students are also hoping to see it soon.
"I'm excited, and I hope to see it at some point," sophomore Sean Brown said.
The film was fantastic.  I won't spoil anything, but I will say that it met expectations. Harrison Ford returns and plays his iconic role as Han Solo masterfully.  
However, every new addition to the cast was able to hold their own and supported the film.  Daisy Ridley showed herself to be a rising star and played a fantastic protagonist.  John Boyega also pulled his own weight among great actors like Ridley and Ford.  I thought that Adam Driver had a standout performance as the antagonist of the film, Kylo Ren.  
I would love to go into more detail, but I don't want to spoil anything for the film.  It has so many great twists and turns that I just can't ruin it for you.  All I can say is the film is the best Star Wars film since Empire Strikes Back and is a must-see in the theater this holiday season.