Northeast Honors announces ensemble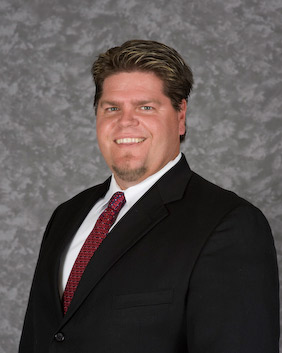 Fifteen Oxford High School band students tried out for the Northeast Mississippi Band Directors Honor Band on Jan. 25, and five out of the 15 were accepted into the ensemble.
The students who made the Northeast Honor Band are freshmen Charles Torrent, Shawn Fogerty and Siena Cizdziel, junior Michaela Spillers, and senior Olivia Johnson.
"Northeast Honor Band is the honor band for our district of Mississippi," Spillers said. "Basically, if you make the band, you are considered one of the best players in your region."
Any student who gets accepted into the honor band receives a $2,000 scholarship per semester to attend either Northeast Mississippi Community College or Itawamba Community College.
"I always tell the parents at the beginning of the year, 'You can choose band for an experience or you can choose band for a scholarship,'" OHS Band Director Mel Morse said. "It is just convincing the kid that it will only cost them this much more work to get this much more benefit. Sometimes I am successful, sometimes I am not."
"We auditioned with two prepared pieces that were about half a page each along with scales and sight reading," Johnson said. "To prepare, I just practiced the pieces. The audition was pretty fast and laid back. I think it helped that I made it last year because I was not nervous at all."
The clinic for Northeast Honor band is Feb. 12 and 13 in Booneville, on the campus of Northeast Mississippi Community College. The students practice the first day and the second morning before performing a concert later in the afternoon on the second day.
"What takes us about six weeks to prepare for a concert, the students will do in about 12 hours of rehearsal," Morse said. "If you think about it, it is the best students of every program in the whole Northeastern part of the state. They will be able to do that."
Students not only profit monetarily from the Northeast Honor Band with scholarships, but also with many new experiences that give them confidence and allow them to have fun in the process.
"It is more fun than it is important, to be honest, especially since I am naturally competitive," Johnson said. "It is pretty encouraging. I got third chair out of about 70 clarinets who auditioned, so it gives me a boost of confidence."
Confidence is not the only thing students acquire after being accepted into the Northeast Honor Band. Through the honor band, students also create friendships and face challenges they would not normally encounter in the band program at the high school.
"Along with the other honors bands I am doing, Northeast is a great way to make friends and see the other players from across the state that you do not get to see very often," Spillers said. "Clinics push you to work hard, are fast-paced, and provide a challenge different from everyday band class."