COLUMN: Like it or not, Trump to stay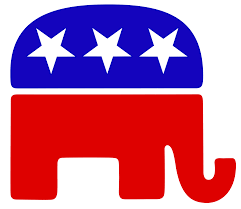 Walking down the streets of New York City, Los Angeles, or even the halls of Oxford High School, everyone knows Donald Trump. With his lavish investments, gold-plated aircraft, and questionable hairstyle, "The Donald" is known around the globe.
You have to give it to the guy, for he sure gets around. His net worth is $4 billion and not many people can say that.
Yet he has ruined his illustrious appeal with his overall demeanor since he began his run for the U.S. presidency. His controversial marks about foreign policy, immigration, and military spending have left many Americans scratching their heads, or maybe even a little disturbed.
I do not personally like Donald Trump, but I understand why some people may like him. He is bold, arrogant, and in-your-face about how he feels, regardless of how ridiculous his opinions may be.
Donald Trump recently skipped the final Republican debate on Thursday night that was moderated by Megyn Kelly, whom Trump has sparred with over women's issues in the previous GOP debates hosted by the Fox News network.  Trump that night, however, reportedly raised millions of dollars for military veterans by hosting a fundraising event in Iowa.
"Even though I personally do not like Trump, I would say that skipping the debate may actually help him since he is showing that he is willing to stand up to a big-time news network. It shows that he is willing to do what most politicians would not do," OHS junior Laurel Tollison said.
Other students at Oxford High share a similar sentiment.
"I'd say it could hurt and benefit him at the same time," said sophomore Matt Redfearn.  "Some people may support his decision while others may think he should attend every Republican debate, regardless of who the moderator is."
His boastful, loud, and arrogant attitude are clearly showing through his blatant attempt to split from the main GOP pack and not attend the debate. It's customary to participate in debates so the general public can listen to candidates discuss issues and elaborate on how they would personally help people in our country.
"He is not professional, at all. That's just how he is," junior Alexa Johnson said.