Oxford fast food scene undertakes massive changes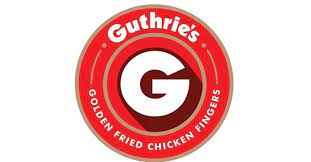 The city of Oxford, Mississippi has had several major changes to its fast-food restaurant scene. New restaurants have opened, while some of the local favorites have temporarily closed. Others that have been in the works for years will finally make their grand debut.
The first of these recent changes came in the form of the new fast food restaurant, Guthrie's. Guthrie's best known for its chicken tenders and fries. Some consider its menu to very reminiscent of a favorite restaurant of many students at the University of Mississippi known as Raising Cane's. Many students at Oxford High school, including senior Ross Shows, feel very strongly about the introduction of new fried chicken restaurants to Oxford.
"Raising Canes is the epitome of fried chicken," Shows said. "In my opinion Raising Cane's is the greatest fried chicken place in the entire world. Guthrie's on the other hand is not as good but is very close. I think Guthrie's chicken is a lot saltier, yet the bread is not quite as good as the Texas Toast from Raising Cane's. The fries from Cane's are definitely better than Guthrie's. Guthrie's fries are a little bit too soft and thick and the seasoning is not as good. When it comes down to it, Cane's chicken will never be beat and Guthrie's has not come close."
Others, such as OHS senior Winnie Wilson, think otherwise.
"I don't eat chicken, but as a vegetarian, Cane's bread can be considered better because it is less soggy," Wilson said. "The fries at Guthrie's are better because they are more crispy and less dense. The sauce at Cane's is better as it is less peppery than the sauce at Guthries. As an Oxford resident, I personally believe that Guthrie's is a better choice due to convenience."
Guthrie's has recently opened a location in Oxford that will be open from 10 am-11 pm Sunday
through Thursday, and from 10am-2pm on Fridays and Saturdays. They have been in business for a little over a month and they are quickly becoming a very popular location. In its first few days of business, the line to order was wrapped around the block all the way down University Avenue. In the weeks since then, they have been wildly successful and have remained quite busy. This may be partially due to the closing of the local Chick-Fil-A which is leaving Oxford residents with a chicken deficit in
their stomachs that Guthrie's has perfectly filled.
As previously mentioned, Chick-Fil-A will experience a closure that will last around ten weeks due to "extensive renovations." Former Chick-Fil-A team member Jack Hill provides some insight on the issue.
"The part of Chick-Fil-A that most needed renovation was the drive-through window," Hill said. "Certain items like the ice machines were set up in the store created extra work for the workers and slowed the process of getting orders out. Additionally the restaurant was said to be overcrowded in the kitchen during work hours and part of the renovation would be expanding that area."
Despite this, the kitchen never really had a problem keeping up, in the eyes of locals. Many are puzzled about the timing of this renovation. The closure comes at quite the inconvenience to the average Oxford resident, as the Ole Miss football season is well underway. What could be an exceptional opportunity to increase revenue will be missed by the chain. People who typically rely on Chick-Fil-A to supply their grove tents with food for Ole Miss tailgates. Some speculate that Guthrie's will become the new fried chicken staple of Oxford in Chick-Fil-A's absence.
Despite this, Oxford still has many loyal Chick-Fil-A customers. While this is going to be a sad time for lots, the promise that Chick-Fil-A will be back better than ever in mid-November provides hope for many residents of Oxford.
The final new addition to the restaurant scene of Oxford is the Waffle House on Sisk Avenue. Announced two and half years ago, Waffle House is just now seeing its birth into the Oxford community. Despite having to wait so long, Oxford residents and Ole Miss students alike are ecstatic about the addition of a Waffle House. Particularly OHS senior Henry Hyneman believes that this will be a great addition to the city's restaurant scene.
"I was very excited," Hyneman said. "Waffle House is a restaurant that I've wanted in Oxford for a long time and when it was announced I was just like: lets go. I was ready to eat waffles immediately."
In the two and a half years following, when almost no work had been done, the hype surrounding the Waffle House had died down considerably, as can be expected.
"After a while, I sort of forgot about it," Hyneman said.
Luckily in the last month, the Waffle House has taken major strides to opening. The building said to begin serving Oxford's finest come late November. It's likely that Waffle House will become a staple of the Oxford restaurant scene due to it's close vicinity to Oxford High School.
"From pancakes, to waffles, to bacon, Waffle House is sure to meet the expectations that the Oxford area expects in their cuisine," Hyneman said.