Kanye album plays well in his fans' ears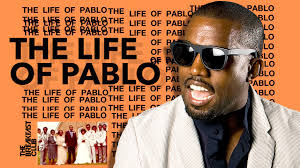 Whether you want to or not, you know who Kanye West is.  It seems like he is almost always in the tabloid headlines, and it usually isn't too positive. 
However, it is hard to forget the Kanye is, actually, not just a rapper, but one of the best rappers of all time.  It is almost universally agreed by music critics that Kanye is one of the best hip-hop artists of the past decade, if not the best.
So, after lots of Twitter rants, Kanye finally releases his anticipated new album.  However, it is only a Tidal release. 
For nearly two months, it has been only on Tidal, to the dismay of many not wishing to pay about $20 a month for an album (although, there were other ways to listen to the album).  On April 1, he finally put the album on iTunes and Spotify.  Now that many more listeners can enjoy "Life of Pablo," let's take a look at the album itself and try to separate the controversial Kanye West from his album.
After letting the album digest since Feb. 14, I must say this is an extremely impressive album and may already be the album of the year.  From the first notes of the beginning track, "Ultralight Beam," the listener knows that Kanye is taking his fans in another direction from his aggressive and unique previous album, "Yeezus."
"Ultralight Beam" has a very upbeat feel. It feels much like how Kanye described his album: soulful. The beat is so memorable yet so simple in a sense. Chance the Rapper also has an amazing guest verse. "Ultralight Beam" isn't only thought by some fans to be the best track on the album, but it is also thought to be one of Kanye's best songs overall.
"I've never been more spiritual listening to Yeezy than with 'Ultralight Beam.' It's great," Oxford High senior Colby Hale said.
The track leads into the double punch of "Father Stretch My Hands Pt. 1 and 2."  Part 1 feels among the most soulful in the album with a great beat and some beautiful singing around Kanye's rhymes.  Part 2 is much different yet similar, with a more intense beat with some similar singers around Kanye as he raps about personal matters.
"Famous" follows an amazing beat as well as a great chorus sung by Rihanna.  It is followed by "Feedback," which is an underrated track that's one of my favorites on the albums.  It has a great beat and is also one of the more impressive lyrical songs on the albums.
"Low Lights" is very different from the rest of the album that feels like a sermon surrounded by a light beat. However, it feels important to the album in a special way. It follows in the soul album feel. 
"Highlights" is also a great track with, of course, an amazing beat. It is followed by the most intense song on the album, "Freestyle 4." The beat is almost haunting with tremendous strings surrounded by a very heavy continual bass as well as Kanye freestyling.
The album can actually be separated into two halves. The first half starts with "Ultralight Beam" and ends with "Freestyle 4."  It is the more upbeat and energetic part of the album.  The second part is slower with a sadder vibe around it.  It starts with a fantastic acapella called "I Love Kanye" about "the old Kanye." 
It is a very clever acapella, but the highlight of this track is when it enters into one of the album's best tracks, "Waves." "Waves" has possibly the best beat on the album with an amazing use of sampling to create a very large in scale song. It has some more simplistic but beautiful lyrics.
"My favorite tracks are 'I love Kanye' and 'Father Stretch My Hands Pt. 1'.  I love specific lyrics on each one," OHS sophomore Annie Forgette said.
This is especially poignant when followed by the much more somber and emotional FML and Real Friends. Though these tracks are very different, their placement in the album is ideal. They both have very quiet and pronounced beats, although "Real Friends" sticks out more. "Real Friends" is also one of my favorite of Kanye's lyrical efforts in any of his songs.  It is possibly my favorite track on the album.
"Wolves" follows in the more emotional and poignant vein, but it feels much different with the dissonant and very atmospheric beat.  The song just sounds so different from the rest of the album. It is certainly a highlight. 
"Silver Surfer Intermission" is a quick intermission into "30 Hours."  Actually, these two tracks are my least favorites on the albums. "Silver Surfer" doesn't seem to have much point. "30 Hours'" biggest issue is that it is far too long. It ruins the flow of the album. However, it still has a great beat. It just needs to be trimmed down a bit.
"No More Parties in LA" is a good pickup from the last two tracks with a great guest verse from Kendrick Lamar followed by more great Kanye lyrics. The beat is, obviously, great. 
It is followed by the distinct "Facts ,"which has a truly great beat that stays in your head long after listening to it.  The final track, "Fade," is a great track, but I don't feel it was the best way to end the album.
Overall, "Life of Pablo" is an amazing album. It is among the best albums that Kanye has produced.  It is one any music fan should listen to.
"'The Life of Pablo' was one of the most highly anticipated albums I've experienced in years," OHS senior Matt Wyman said. "The exclusivity of its release made listening to it feel even more authentic, and it surpassed every standard set. 
"This album is revolutionary and potentially Kanye West's best work."