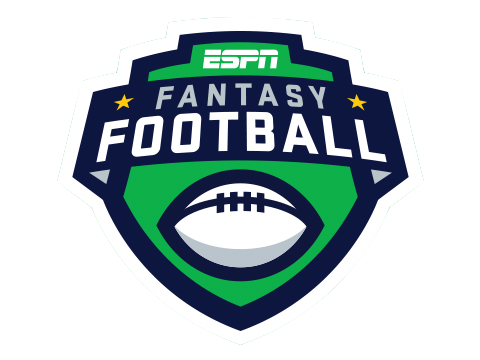 One of the hallmarks and favorite traditions of the fall season is the world of college and professional American football. With the coming of the season comes the dawn of all affiliated and related activities. One such addition to the football season is the ritual of fantasy football. Nothing can bring friends together or apart more than the drafting, competing, and playoffs of fantasy football. Even with such widespread support and practice among fans, the implications and consequences of the game should be evaluated and discerned by all participants. When speaking of the ethics of fantasy football, I am speaking from the perspective of my moral compass. I do not condemn nor judge others' participation in the game, as I did in the past, but I will not participate.
The game is a straightforward process and a mock version of professional football. The league of players, or managers, will have a league commissioner to run the season. The managers will hold a draft before the start of the season, which allows them to secure athletes and players to play for their fantasy team for the season. Managers can trade, drop, and pick up free agents throughout the season to help their performance. Each week, two managers are pitted against each other, with both teams competing to have a higher score than the other. Points for the manager's score are added and contributed by the individual athletes that the manager drafted onto their team. Each athlete has different scoring criteria that can be modified by the league but usually resemble: one touchdown is seven points, a field goal is three points, getting sacked is negative one point, etc. After weeks of competition, the managers are put into a playoff, where the last team standing becomes the league champion.
Fantasy football seems harmless and has a sense of competitive fun among friends. This is usually true, yet I still hold ethical reservations about the game. It is common for leagues to have either a pot for the champion and/or a punishment for the worst-performing team. With actual consequences to the manager's performance, they must turn to quick trades and brutal competition to stay on top. While this competition is entertaining, the progress and performance of a team still lie within the team's athletes. This is where the problem lies—the athletes.
Last season, I participated in fantasy football with a group of friends. I had a decent team, good enough not to get the league punishment but also not good enough to become the champion. There was one problem with the athletes on my team, specifically one of them, Alvin Kamara. Alvin Kamara, a running back for the New Orleans Saints, was one of my lead offensive players, and I lost him for three weeks due to a suspension. Kamara was suspended after assaulting a man in Las Vegas, punching him to the point where the victim became unconscious and suffered from an orbital fracture on his right eye. This is the man that my team relied on. I was profiting and gaining success from Kamara. Events like this are not unknown to many NFL players, so much so that there is a dedicated list of player arrests and scandals on USA Today News. Henry Ruggs, a former wide receiver for the Las Vegas Raiders, was arrested last year for a DUI and fatal car crash. Ruggs pleaded guilty to felony DUI. Sam Williams, DE, for the Dallas Cowboys, was arrested for unlawfully carrying a weapon and drug possession on August 20th, 2023. Jimmy Graham, Tight End for New Orleans, was accused of obstructing police and being under the influence of narcotics in Newport Beach after being found wandering in traffic. This list goes on and on—pages of publicly known incidents and scandals committed and accused by players.
When I am making a bet on how I perform in a league, or even if the game is just for bragging rights, these men are not the people to base any form of success on. I cannot, in good conscience, gain success or even entertainment from these players. Otherwise, I could abstain from choosing accused players, but I would respond that what we know as the public could be just situations that were allowed or became public. There must be more than what has been displayed in the media. While many players are not shrouded in scandal, and any have productive foundations and philanthropic pursuits, the few ruin the whole for me.