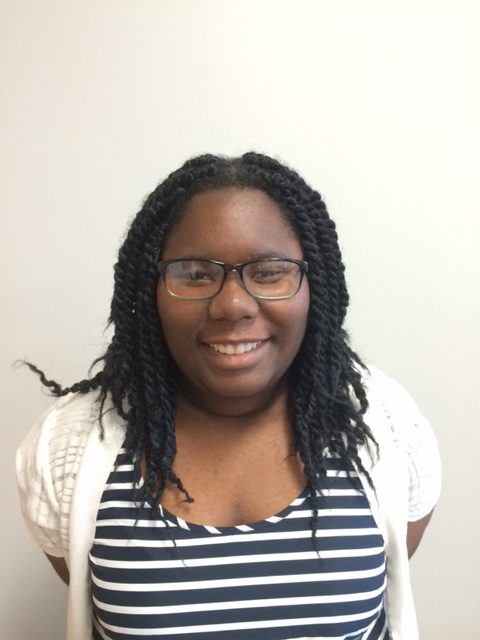 Myeisha is the Photography Editor for The Charger newspaper. She enjoys taking pictures and writing interesting and emotional impact stories. Her greatest achievement as a staff member so far has been given the honor of winning the Mississippi Scholastic Press Association certificate of achievement for first place in news writing.
She is a proud member of the Oxford High School Band and Indoor Percussion Ensemble. She is a loving older sister and caregiver.
Myeisha is at her happiest when she is hanging out with her friends, playing video games, or reading good books.
As a staff member of the The Charger she wants to offer her photography skills and impacting writing skills to make The Charger great.
Myeisha Madkins, Photo Editor
Feb 15, 2017

Lea Fyfe leaves OHS, becomes marketing director

(Story/Media)

Nov 14, 2016

Review: OMS Presents the Brothers Grimm Spectaculathon

(Story/Media)

Oct 20, 2016

What OHS students never leave home without

(Story)

Oct 18, 2016

Weird Things in Our Charger Backpacks

(Story)

Sep 29, 2016

OHS Shows Support for Breast Cancer Awareness

(Story)

Sep 26, 2016

OHS fights back against bullying

(Story)

May 18, 2016

Senior Parade & Field Day

(Story)

May 18, 2016

2k16 Caps & Gowns

(Story)

Apr 29, 2016

Songs For A Better World

(Story)

Apr 29, 2016

Oxford High School Prom

(Story)

Feb 22, 2016

OHS Little Shop Of Horror

(Story)

Feb 05, 2016

OHS Celebrates National Go Red for Women Day

(Story)

Feb 04, 2016

OHS 2016 National Signing Day

(Story)

Jan 26, 2016

OHS JROTC Photo Gallery

(Story)

Jan 26, 2016

OHS Science Fair Photo Gallery

(Story)

Jan 19, 2016

Understanding New Flex Schedule

(Story)

Dec 20, 2015

With exams over with, OHS students can now focus on being with families

(Story)

Nov 30, 2015

Salt Increases as Exams Approach

(Story)

Nov 02, 2015

Drug Testing at OHS

(Story)

Oct 23, 2015

OHS Cafeteria Wasting Food

(Story)

Oct 02, 2015

That's the Spirit

(Story)